That said, for those of us who like to wear a bit less or when we're in that "flaunt it if you got it" mood, this project is an ideal solution. Among our collection of halter tops, it's a particularly fun project and a wonderful base for customization. A pattern perfect for hot summer days.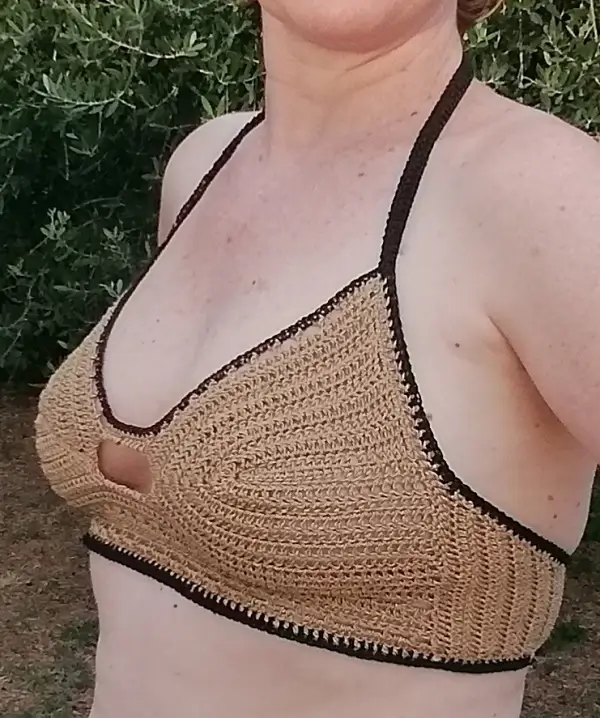 The full article about this pattern is on orthefrills.com blog:
Curvy Lady's Favourite Halter Top
More info about Kolaulau's project here.