Overall, this mosaic bedspread is a classic home staple that's a great way to add a ton of color into your room. Furthermore, it's also a fun project that you can work on on and off as your time dictates.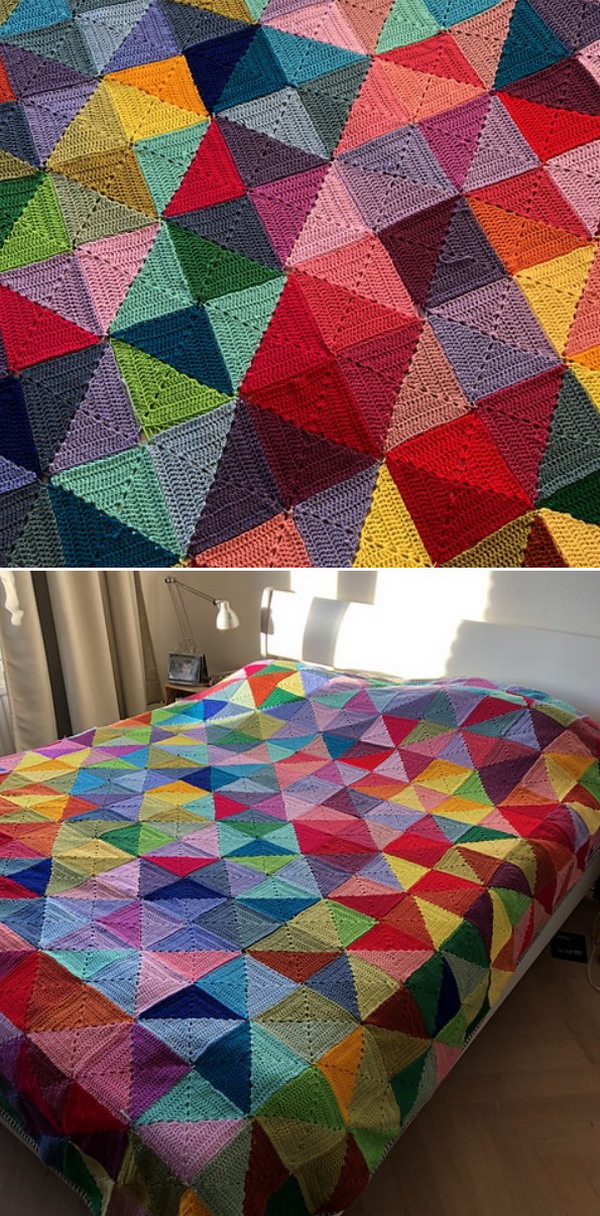 The full article about this pattern is here:
more info on Ravelry.