To begin with, here is a real classic that would be so welcome in any boho or retro setting. Overall, this is a great pattern for using up yarn ends, as there is just no need to make large patches in any single color. Moreover, a simple, straight black border gives it that finished and designed look.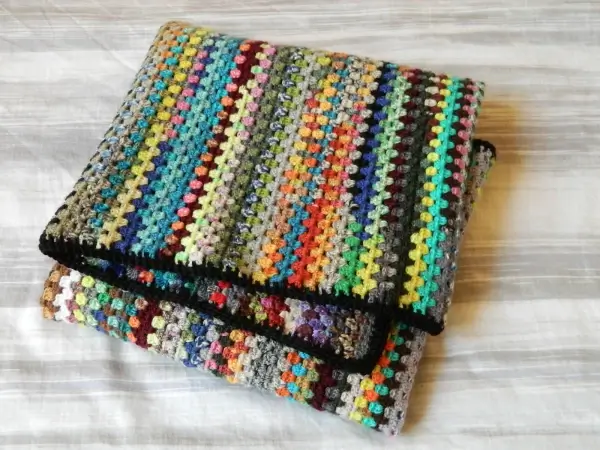 The original pattern is available at Attic 24 blog:
more details about project photographed you can find here.