Next, here is a summer baby blanket that's inspired by that most wonderful of desserts. Overall, its gentle texture and crenellated edge are an adorable and stunning example of how much you can  include in a seemingly simple project.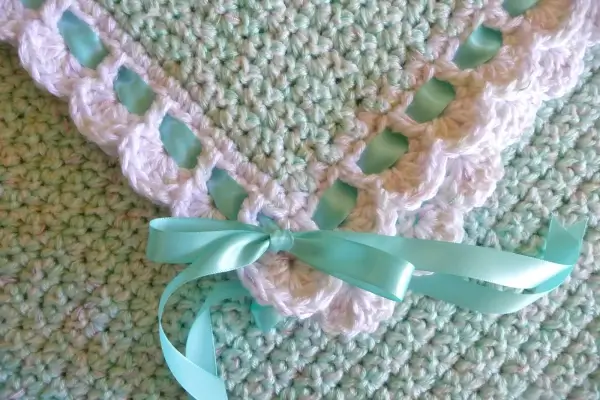 The original pattern and the photos are available at Crochet with Clare blog:
More details about project photographed here.