However, it isn't all V's. Indeed, a full neck line also needs to be represented among the summer tunics. That said, here is one that has both a full neck line, yet is light and airy and perfect for a hot day.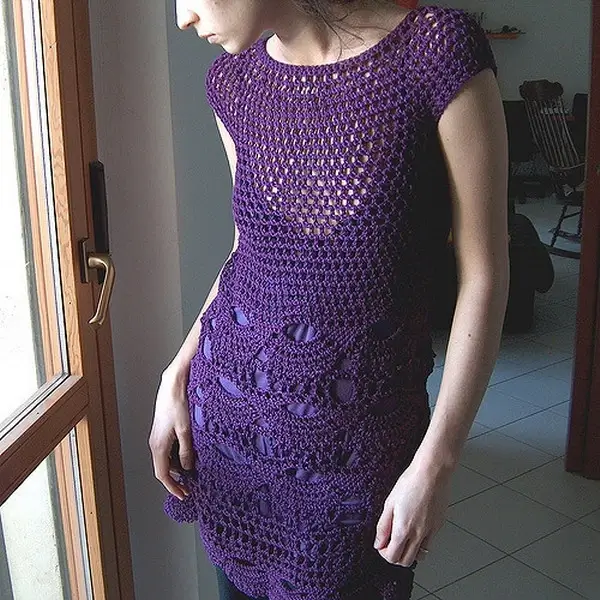 The full article about this pattern is on garnstudio.com:
Breath of Summer
more details about project photographed also here Breath of Summer.