Furthermore, here is one more example of Hugs and Kissess Baby Blanket to show you how easily you can play with this pattern. Just by modification the color hues and scheme you can get a blanket which looks totally different!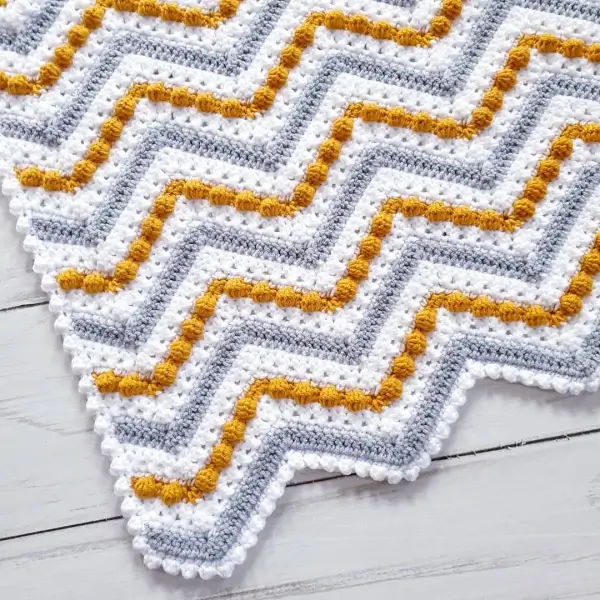 The original pattern and the photos are available at The Crochet Crowd Blog:
Hugs and Kisses Baby Blanket
More info about yarn used at the project photographed on Ravelry.