Use up all your yarn scraps with a Linen Stitch Scrap Rug! This spring rug is thick, soft, and squishy, and designed to use up lots of yarn, very quickly, without weaving in a lot of ends. The stitch pattern is a simple 2 stitch repeat, so can easily be adjusted to any size.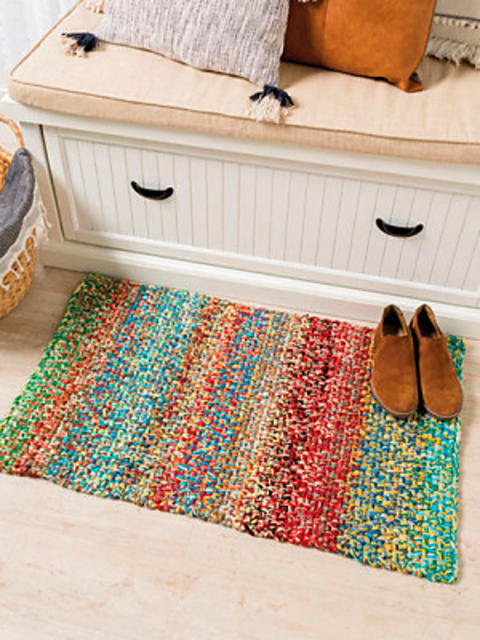 The original pattern and the photos are available on Stitches 'n' Scraps:
Linen Stitch Scrap Rug
More info also on Ravlery.