However, if cuteness is your aim, this amigurumi dragon has a huge, nay, DRACONIAN level of it. Indeed, it's so absolutely adorable, it'l just melt your heart away with its puppy eyes and ingratiating pose.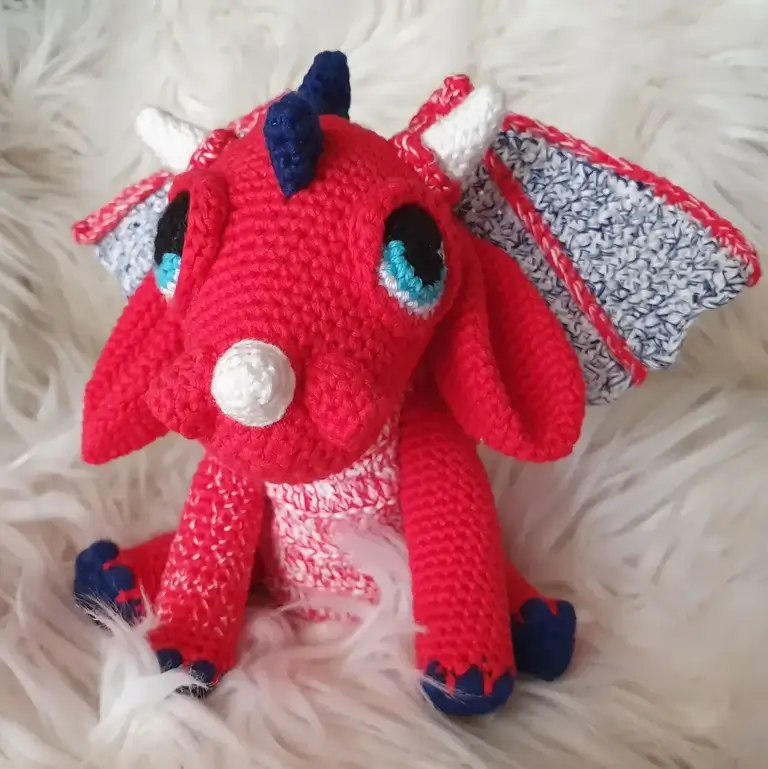 The original pattern and the photos are available on Ravelry :
Orbit the Dragon
more info about project photographed here Orbit the Dragon.