Next, a road trip scarf will be a colorful addition to your summer outfit, especially since it matches jeans worn on weekend adventures. Moreover, you can easily adjust size of the pattern by accordingly increasing or decreasing the number of row repeats.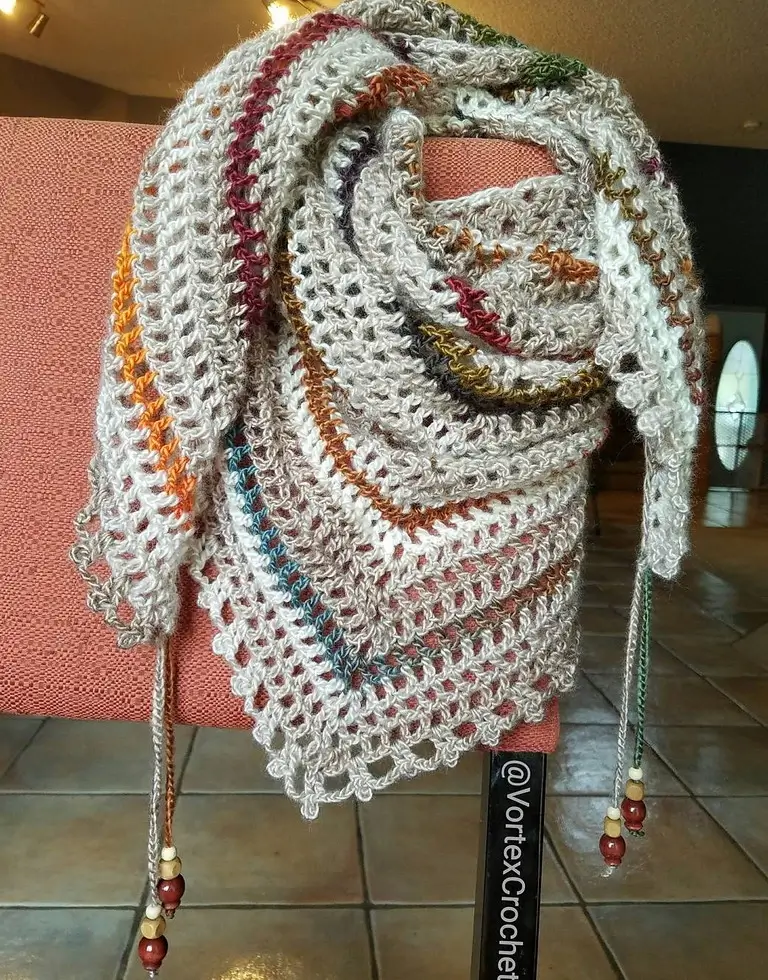 The full article about this pattern is here:
Road Trip Scarf
More info about project photographed here.