While these bunnies are easy and simple, they are so adorable! No way anyone will pass by them ambivalently. Moreover, your kids will absolutely adore them, especially if they are part of the egg hunt. Hide the smallest one in your easter basket just for the fun of it!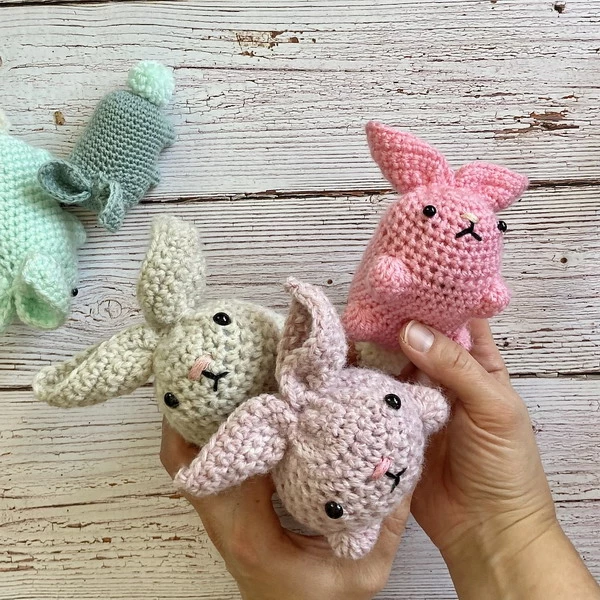 photo by Brenda K. B. Anderson from ravelry.com
Find this free crochet pattern on go.creativecrochetcorner.com (registration required to access the pattern), or read more about it on ravelry.com.