In this version of the pattern plastic safety eyes were exchanged for embroidery - and you should keep in mind to do so, if you are planning to give the toy to toddlers or babies. Any plastic elements can be hazardous, so choose simple embroidery instead!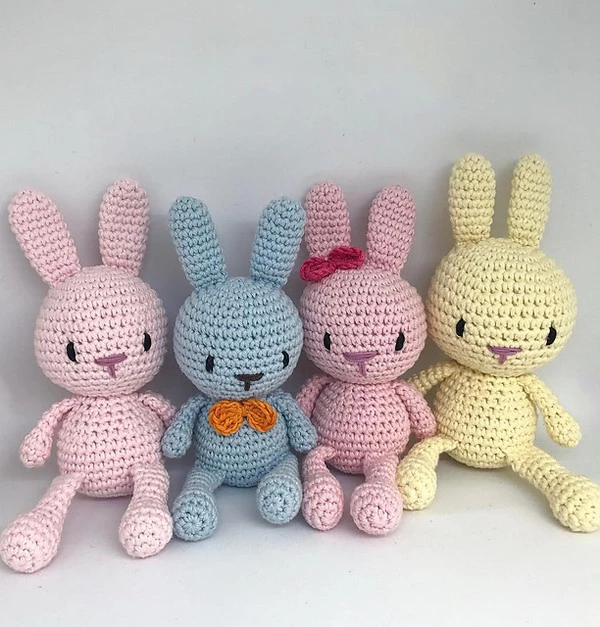 photo by CottonOwls from ravelry.com
Find this free crochet pattern on ravelry.com.