Sweaters and Cardigans
Cowl neck sweaters are the looser, more laid-back cousin of the turtleneck. You get the warmth around your neck, but the style is a little more casual and trendy. This sleeveless cowl can be worn over a long-sleeved shirt or even worn over a tank top if you need some breathing room. This gorgeous Cowl Sweater Vest Free Crochet Pattern is made with simple stitches and chunky yarn. The chunky yarn really seems to make the stitches "pop". It gives you a lot of possibilities to join your favorite colors. Thanks Mama in a Stitch for sharing these free patterns. The links for the free patterns are provided below photos. Happy crocheting.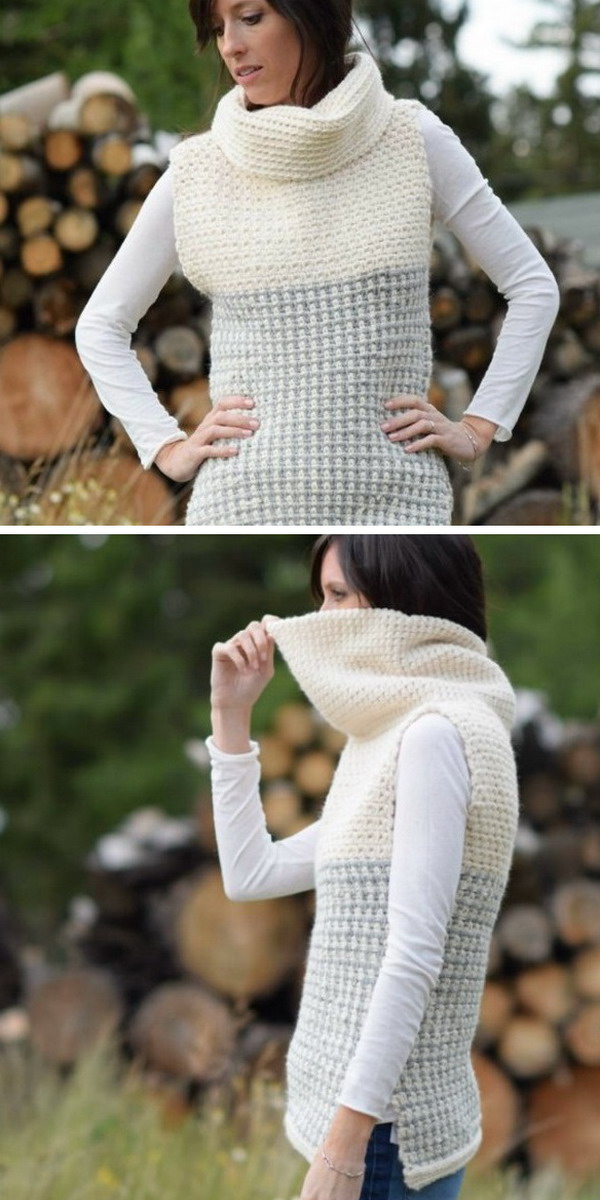 Click below link for free pattern...