Keep your new grandchild warm with this Pink Daisy Crocheted Baby Blanket. This fuzzy blanket is the perfect thing to wrap your baby in when putting her in a car carrier or stroller. You could also rock your little one to sleep swaddled in it. These cute free crochet patterns can be done with any crochet gauge. The blanket looks adorable in pink but can also be done in other colors to match your baby's nursery. These crochet baby blankets makes a wonderful homemade gift for a baby shower too!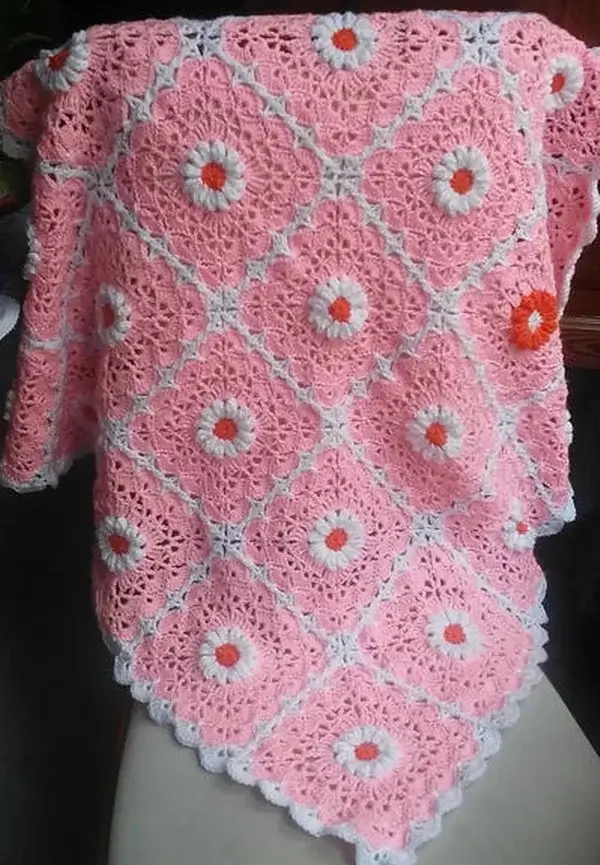 Click here for the crochet pattern
Difficulty Level: Intermediate
Yarn Weight: Other
Crochet Gauge: It doesn't really matter. As long as each square is the same.
Finished Size: Any size you like