Afghans and Blankets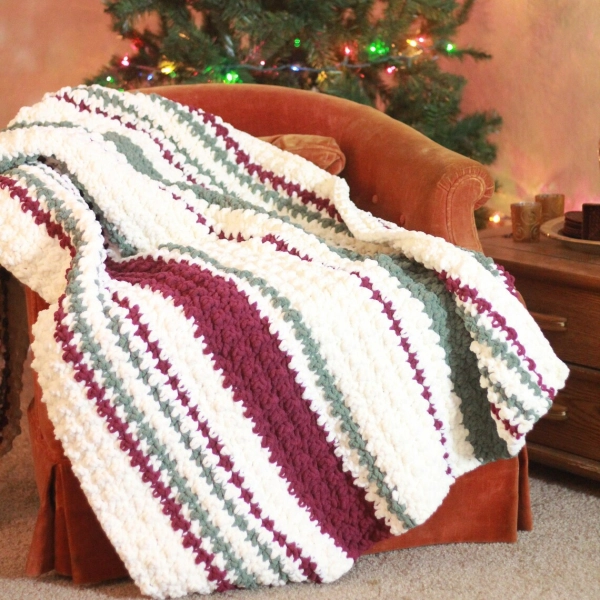 Want to make a blanket in a day? This chunky, cozy crochet blanket pattern is one of the softest blanket patterns, that's perfect for curling up by the fire with a good book.. It's vintage inspired stripe pattern adds a festive and stylish touch to your home, and you will want to cuddle with it all season long.
This pattern is a beginner friendly chunky crochet blanket that is one of the easiest you'll ever make! It uses the lemon peel stitch to create cozy texture, and the yarn used makes it so nice and warm.