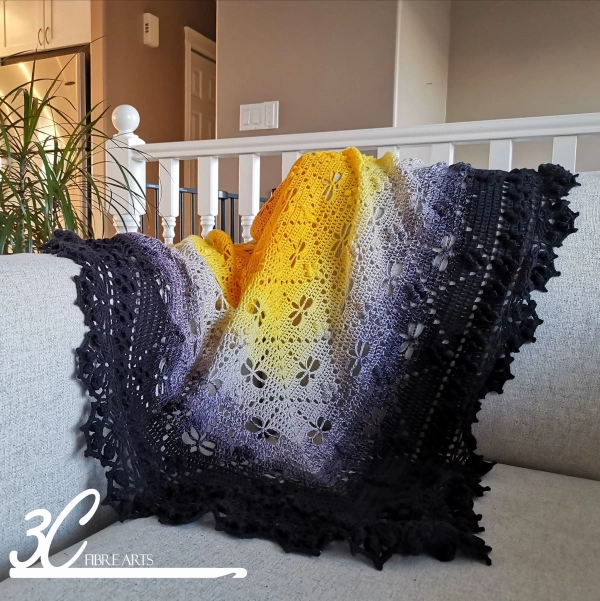 Dragonflies are always a reminder of summer day trips. This lovely crochet blanket features a dragonfly design, bobbles stitches, and a nice "fluffy" border.
This Flight of the Dragonfly Blanket will be a very pretty throw to make you cozy during summer nights.
This blanket crochet pattern is very easy to follow and the blanket grows up quickly!