Afghans and Blankets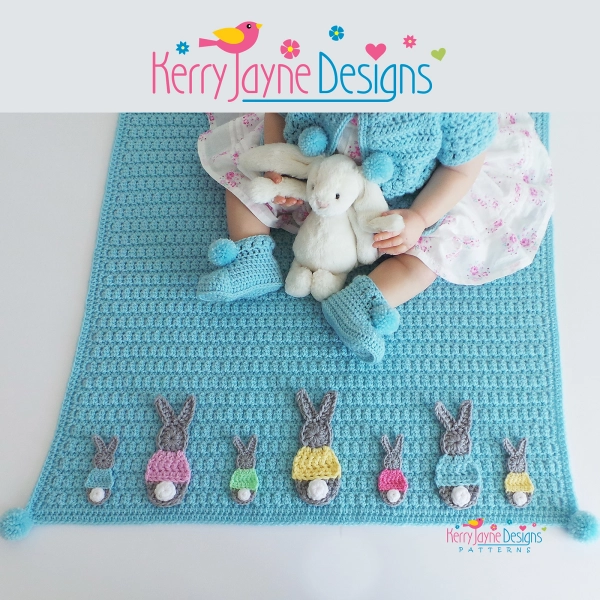 This bunny blanket crochet baby blanket pattern features a family of adorable little bunnies. Since these bunnies are made separately, you can stitch them on the blanket and you can also add them to other items in your room!
It's really easy to make, plus comes with step by step tutorials on how to make the blanket and how to make the bunnies.