Designed by: Cyprianne Nolan
This cute, super chunky beanie by Cyprianne Nolan is a very fun and practical project, that can be made in just few hours! What's more, it comes in different sizes, that can be adjusted depending on your needs. So you can make a hat for a kiddo that's 0 – 6 months old, for a teenager, an adult and all in between.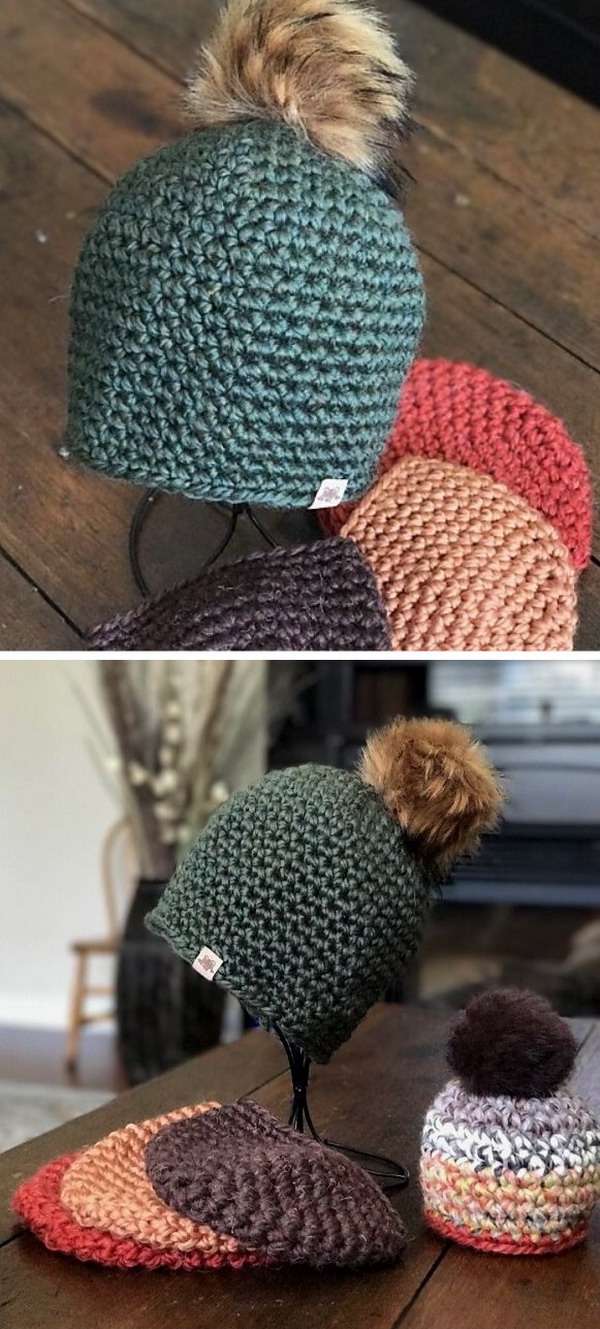 Photo is by Cyprianne Nolan / Ravelry.com
Find original free pattern on prettydarnadorable.com, or read more about it on Ravelry.