I love fall and winter hats that come in colorful and vibrant combinations like this one by Erica Dietz. That's because they are so cheerful comparing to the grey and dull weather outside. This beautiful beanie by Erica Dietz comes in a great shade of green (take a look at the pictures) and is a bit slouchy, so perfect for everyday wear.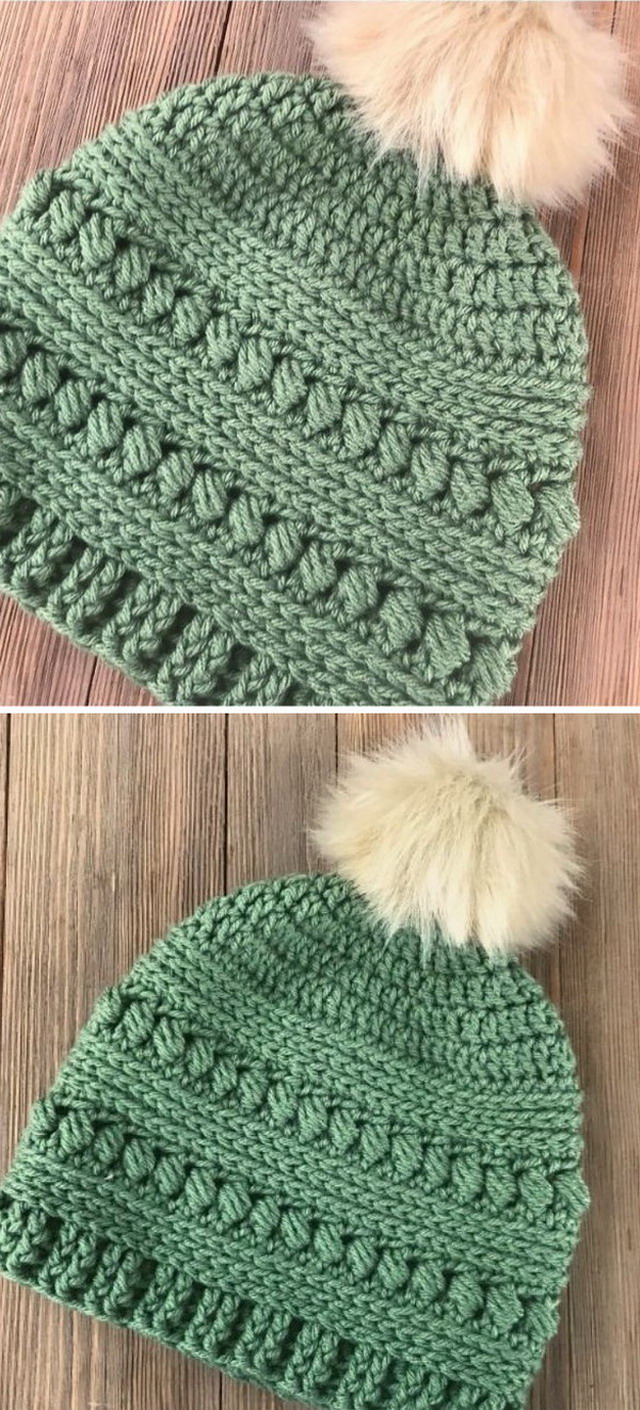 Photo is by Erica Dietz / Ravelry.com
Find original free pattern on 5littlemonsters.com, or read more about it on Ravelry.