Designed by: Coats Design Team
This gorgeous, warm throw by Coats Design Team is a beautiful project, that's all about fall. I mean, just look at the colors, they scream "fall"! It does have a vintage vibe to it, so if you love the 70's, you will love this design. The finished size is approximately 60″ x 40″.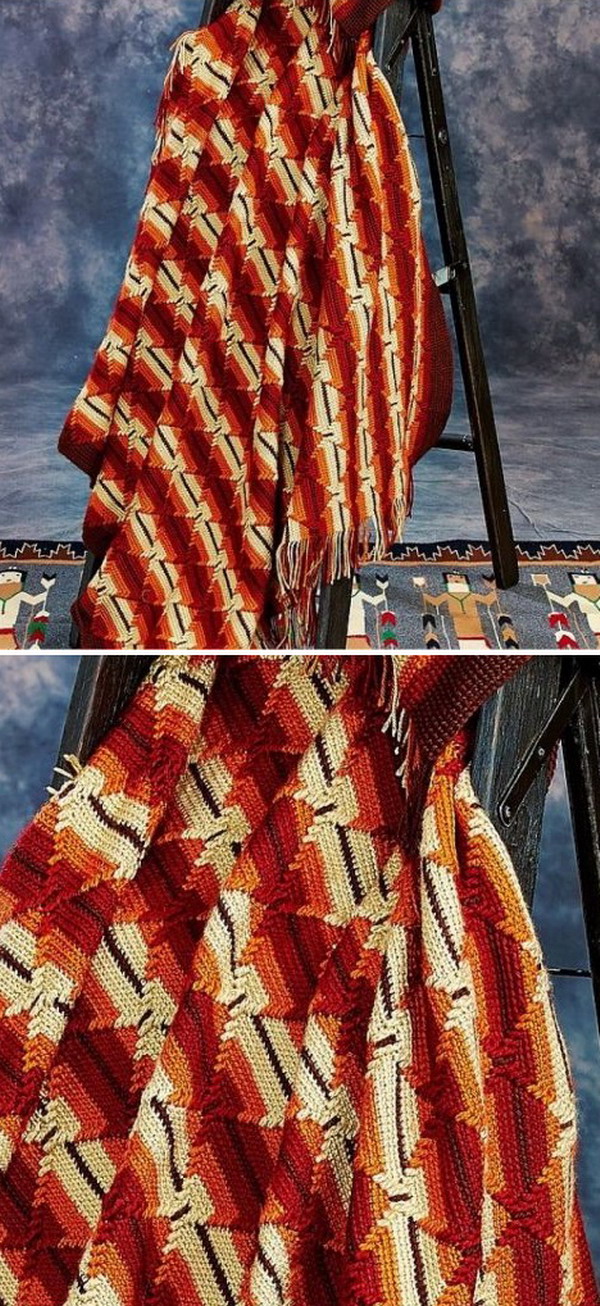 PHOTOS by Coats Design Team / Ravelry.com
Find original free pattern on diysmartly.com, or read more about it on Ravelry. This particular version is on Ravelry.