Designed by: Crafting Happiness
We know lion is the king of the jungle, but here's someone who rules the woodlands. He is adorable and soft, but also very dangerous – he will make your heart melt in an instant! This is the blanket children of all ages dream of. And it works as a toy and a pillow as well!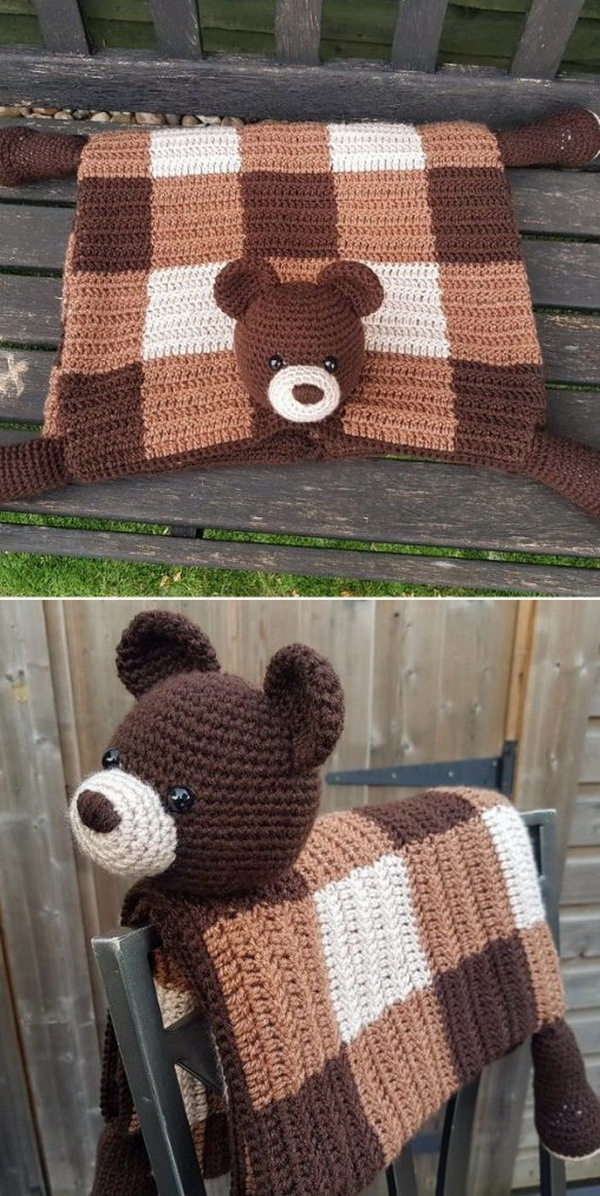 PHOTOS by Crafting Happiness / Ravelry.com
Find original pattern on etsy.com, or read more about it on Ravelry.