Designed by Jennifer E. Ryan
Take a look at these beautiful fall hot pads by Jennifer E. Ryan!They are made in perfect colors and look absolutely cute. You can be pretty sure that they will make your kitchen ready for fall. What's more, the acorns can be used booth as a potholder and a hot pat, because they are made with a double strand of yarn.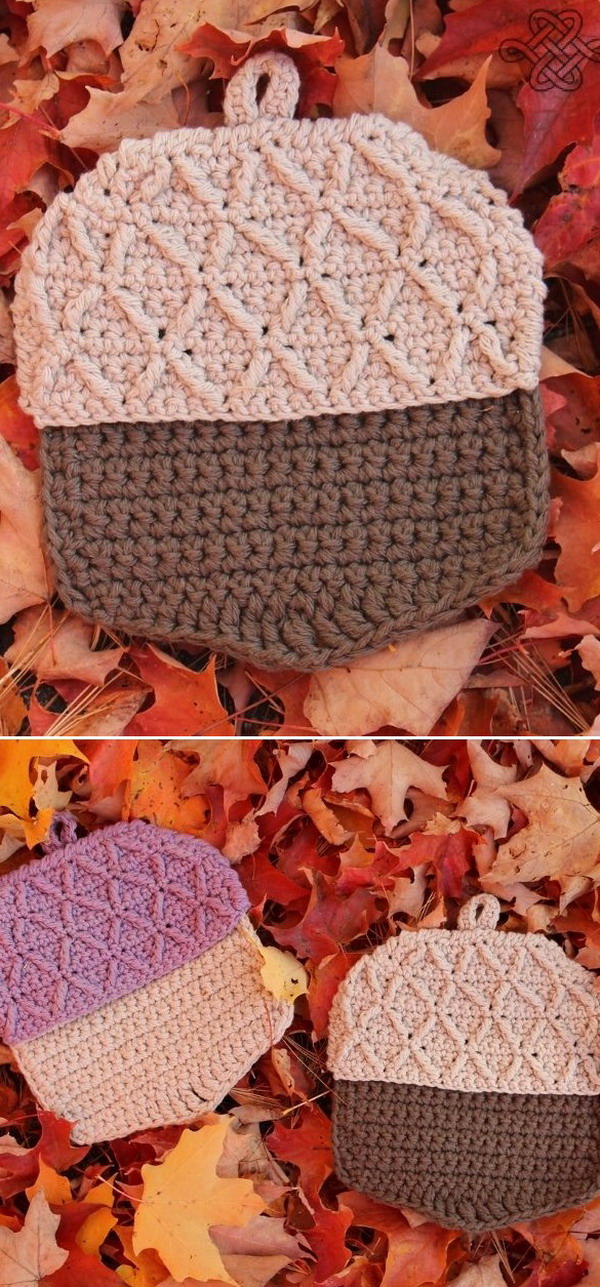 PHOTOS by Jennifer E. Ryan /Ravelry.com
Find original free pattern on celticknotcrochet.com, or read more about it on Ravelry.