Designed by Diane L. Augustin
This beautiful cowl reminds me a bit of the Red Queen form "Alice in the Wonderland" because of these amazing colors and chessboard design on one side. However the author, Diane L. Augustin was inspired by the 1950's diner, and it's also very accurate!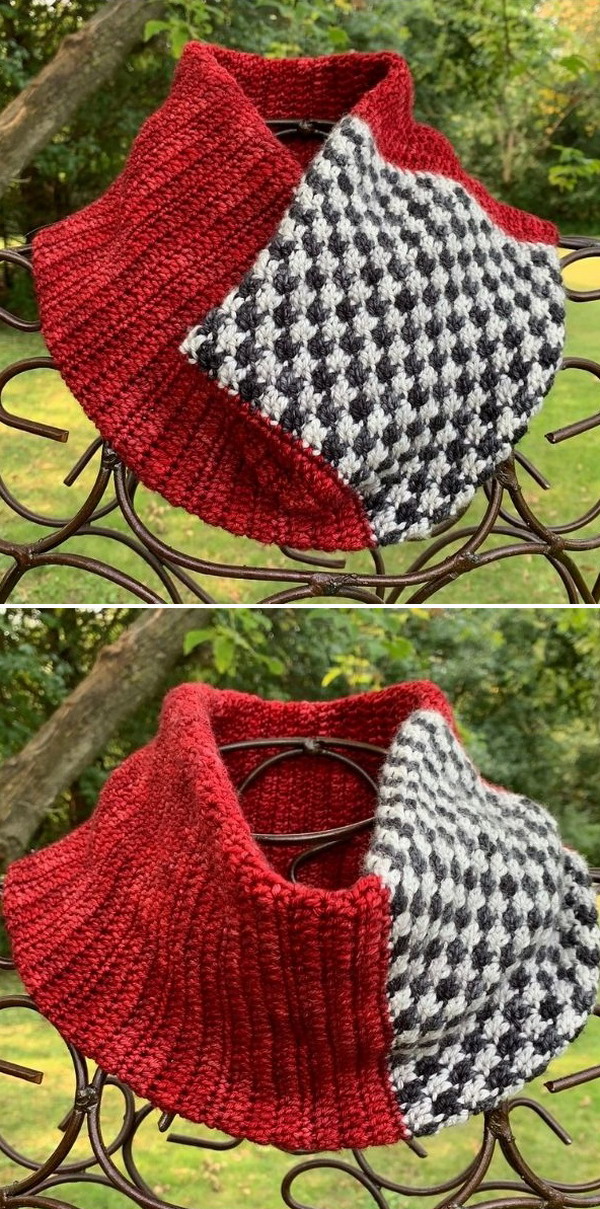 PHOTOS by Diane L. Augustin / Ravelry.com
Find original free pattern on Ravelry.