I'm sure you will love Batty Batty Bat pattern. You can easily hang this Halloween bat indoors or out. What is more, it can be transformed depending on you mood. Thus Batty Batty Bat can be both sweet and lovable, or scary and ominous. Undoubtedly, either one can be yours.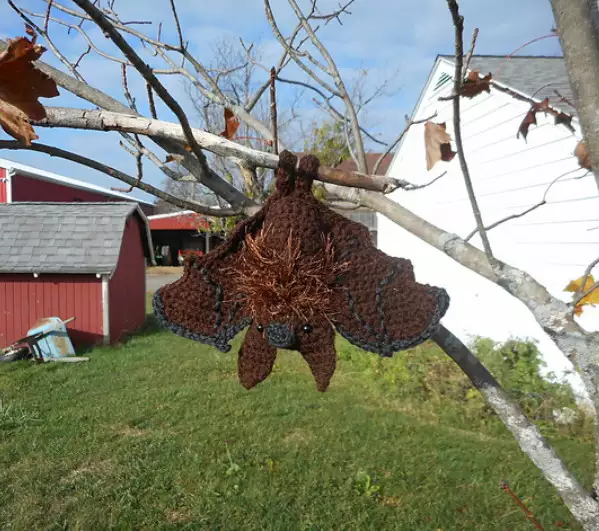 The original pattern and the photos are available on Furls Crochet:
More info about project photographed on Ravelry.