When you're making a bunch of new crochet sweaters for yourself, don't forget to make one or two for your furry friends! You can even make matching ones and throw a photoshoot to remember how cute you looked! This fantastic dog sweater in the pictures below is a pullover style, that's warm, squishy and breathable. Perfect!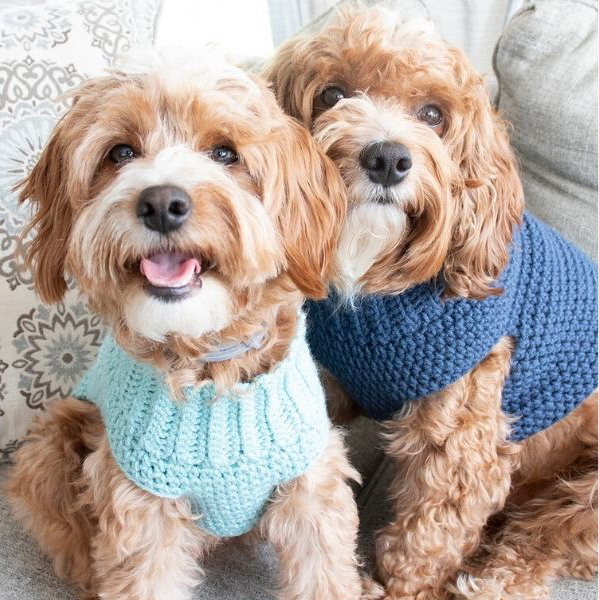 PHOTOS by Maria's Blue Crayon / ravelry.com
Find original free pattern on mariabluecrayon.com, or read more about it on Ravelry.