Of course, Dragon Scale Fingerless Mitts are always season, and are loved not only by the fans of fantasy. While they make use of the unusual crocodile stitch, they aren't hard. Consequently they have an awesome scale-like three dimensional pattern that interplays super well with the right choice of colors. Moreover, this technique may come in handy in other projects, so it's good to learn and practice it.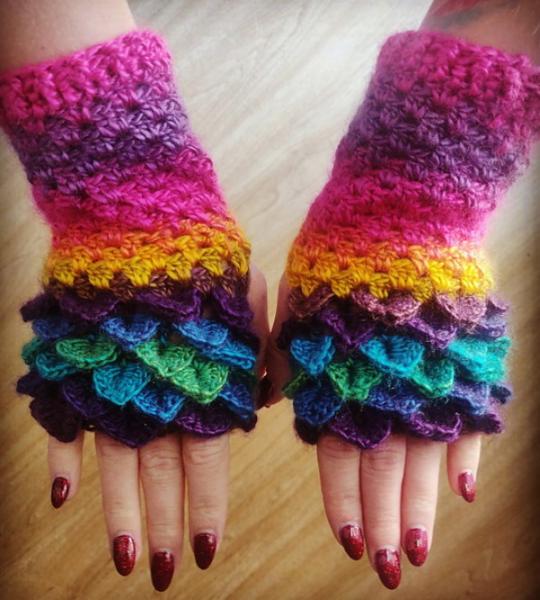 The full article about this pattern is on Ravelry:
Dragon Scale Fingerless Gloves
More info about Chittendenlaura95 project (upper photo) on Ravelry and TheYarnivoreUK project (upper photo) here.