Designed by Miriam van de Bilt
This stunning, hexagon cushion is a little bit 60's, isn't it? The combination of lovely, vibrant colors with the clear, sharp edges makes the whole pillow really original, therefore perfect to embellish your couch or armchair.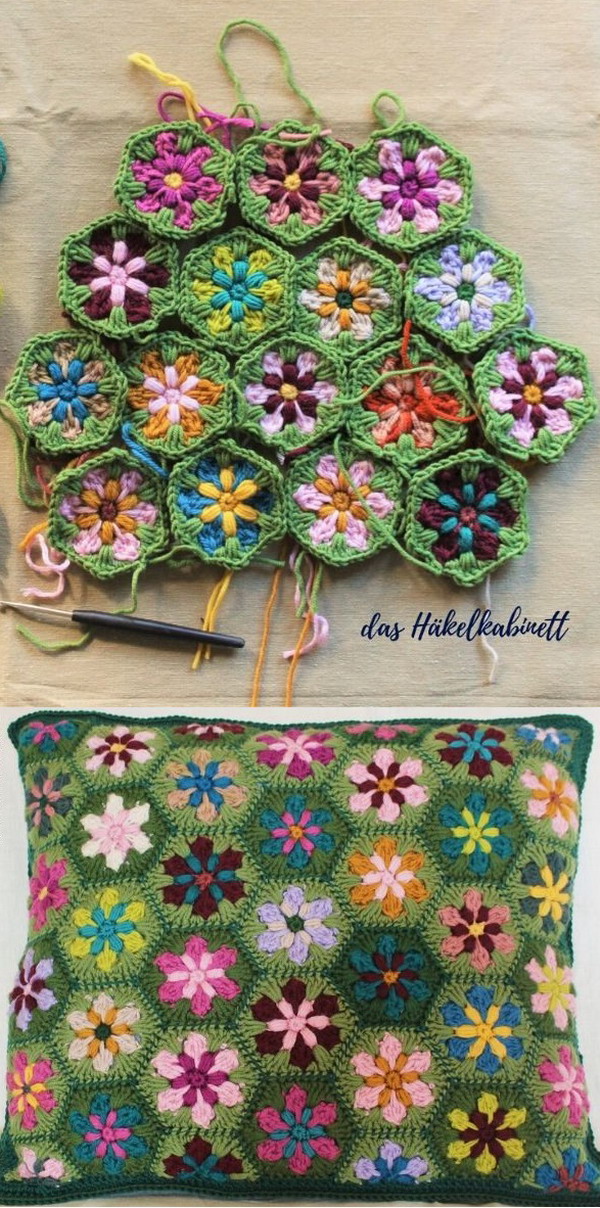 PHOTOS by Miriam van de Bilt / Ravelry.com
The full article about the free pattern and the photos are here. More info on raverly is here.