Don't you just hate it when all your crochet tools, glasses and your remote get lost somewhere in the house? I hate it too, that's why I've instantly fell in love with this project by Tamara Kelly, that allows you to keep all of your essentials near you!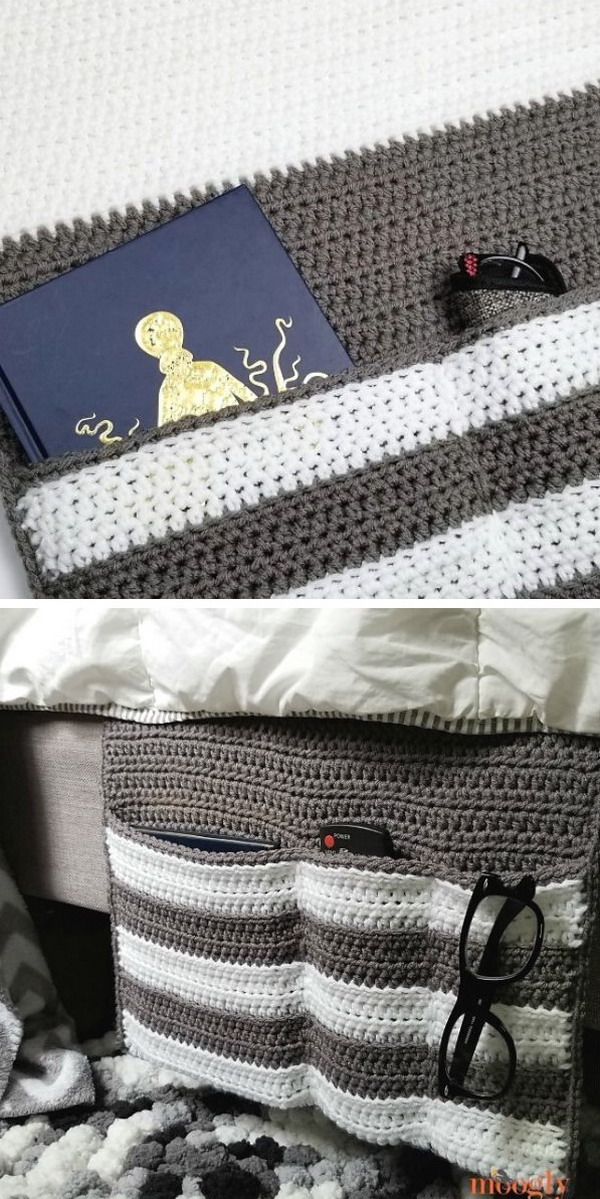 PHOTOS by Tamara Kelly / Ravelry.com
Find original free pattern on mooglyblog.com, or read more about it on Ravelry.