This fun hook roll will look great in any color, however feel free to go for your favorite one. It's a simple construction, that's so fast to complete and it's really handy.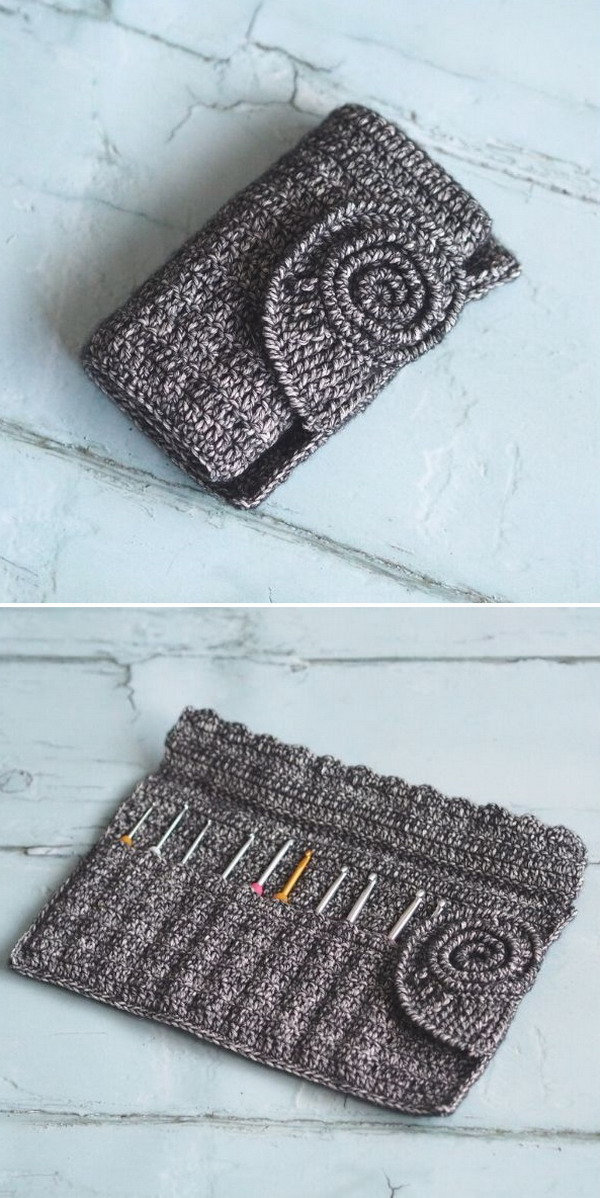 PHOTOS by snowywolf / Ravelry.com
Find original free pattern on lookatwhatimade.net, or read more about it on Ravelry. This particular version by snowywolf is on Ravelry.