Afghans and Blankets
If you've never made a cabled blanket before, that's the perfect moment to give it a go! I simply can't take my eyes off this gorgeous piece in the pictures below! It's so beautifully textured and looks so classy, and timeless! It features post stitches and an 18-stitch centerpiece cable that is pretty sure to delight!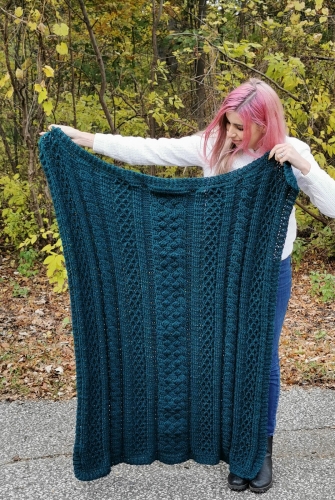 PHOTOS by Lee Sartori / Ravelry.com
Find original free pattern on cococrochetlee.com, or read more about it on Ravelry.