Sweaters and Cardigans
Designed by WeCrochet Design Team
This beautiful sweater is made in four pieces that are crocheted together at the end. What's more, the ribbed neckband is added also at the end. In addition to that, the merino wool will ensure softness and warmth.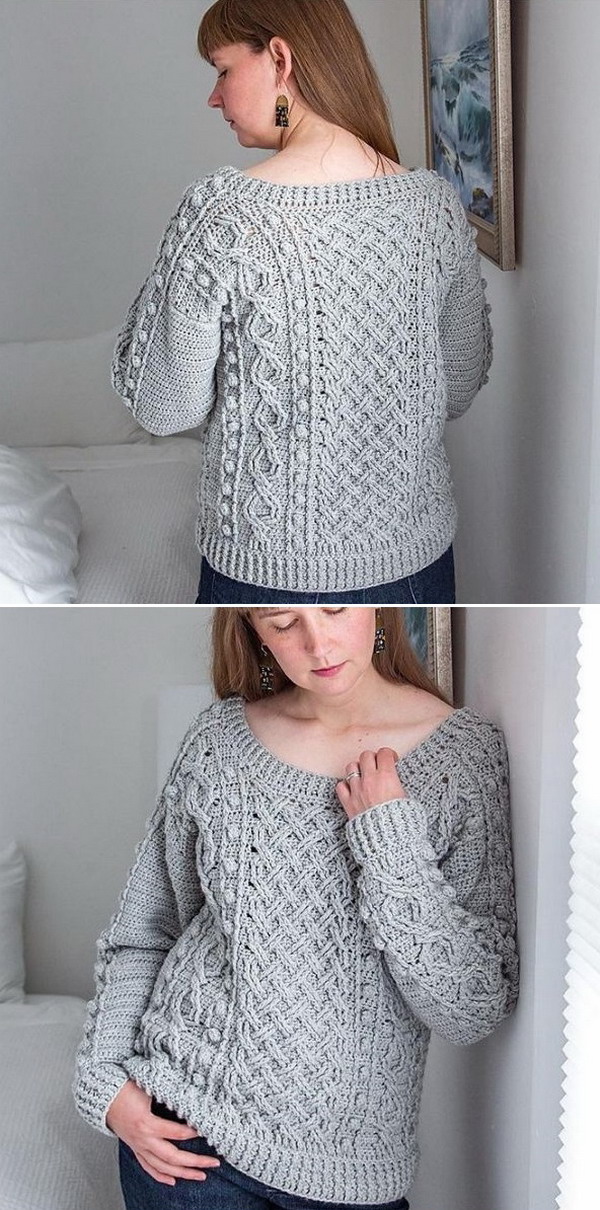 PHOTOS by WeCrochet Design Team / Ravelry.com
Find original free pattern on crochet.com or read more about it on Ravelry.