Appliques and Decors
Designed by RepeatCrafterMe
These beautiful appliques will make a lovely decoration for your many projects. For instance blankets, pencil cases, bed capes, hats, booties, onesies and so on. In other words, the possibilities are simply endless. Just remember to avoid any plastic elements if gifting it to a little child.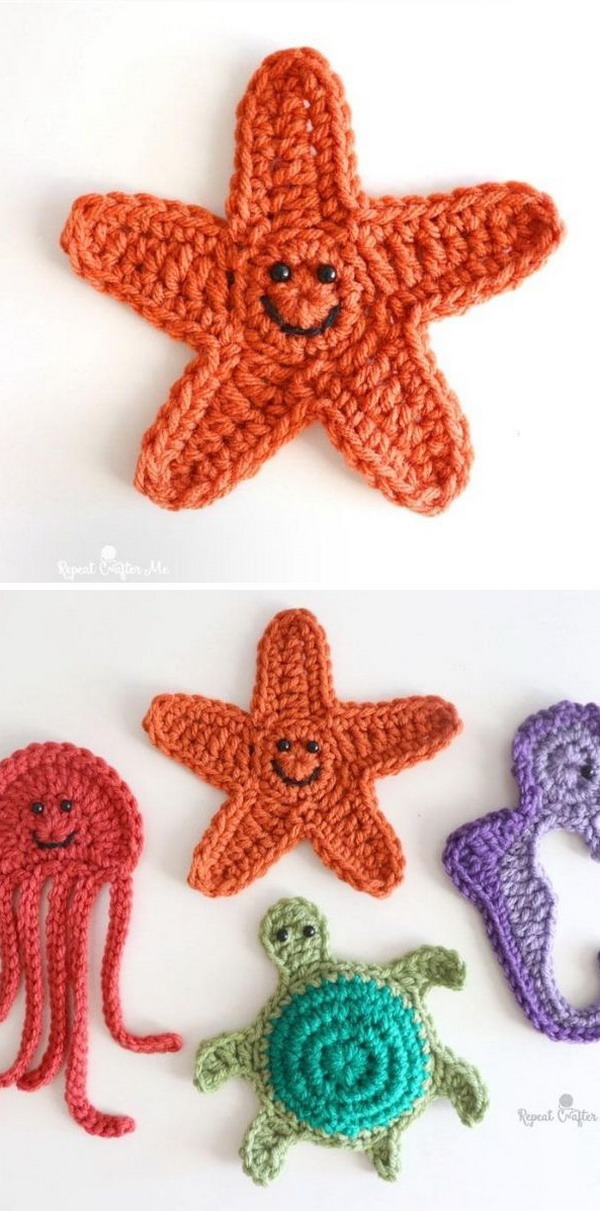 PHOTOS by RepeatCrafterMe /Ravelry.com
Find this free pattern on RepeatCrafterMe.com page here.