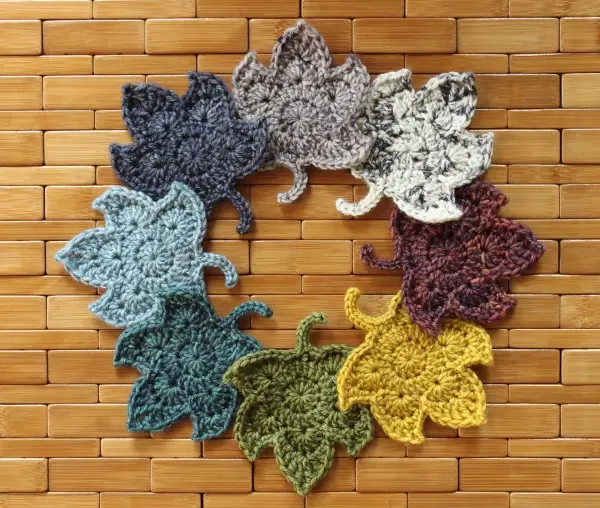 Finally, great fall-themed projects should also include leaves in various colors. You undoubtedly take every opportunity to enjoy the fall landscape. Ahead of next time, crochet some fall-inspired leaves. These tiny wonders are going to be perfect for so many projects!
The full article about this pattern is on The Painted Hinge:
More info about Takychik's project on Ravelry.