Designed by Red Mitten Designs
Yellow is such a fun and bright color, it's going to make everyone around your kiddo smile. These booties are really fast and easy to make, therefore they are the ideal shoes for a spring walk around blooming flowers and trees.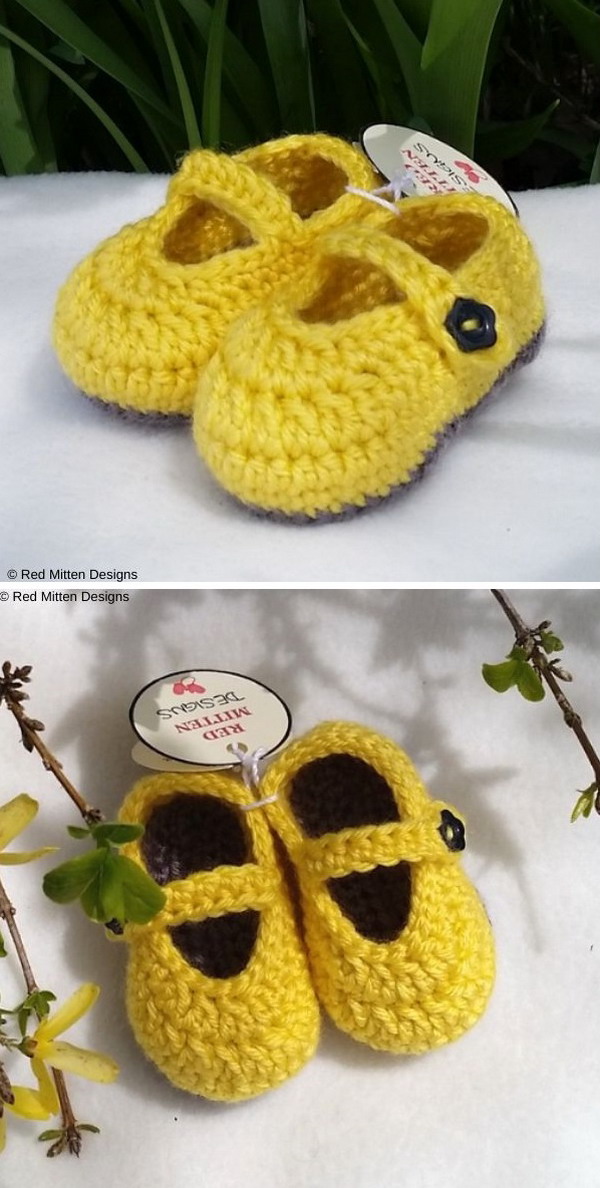 PHOTOS by Red Mitten Designs / Ravelry.com
Find this free pattern on redmittendesign.blogspot.com, or check out more on its Ravelry page here.