This cute owl patten was meant to be an applique, but there is no reason you can't use it as an animal coaster for small glasses. You can also add a round or two to make in slightly bigger.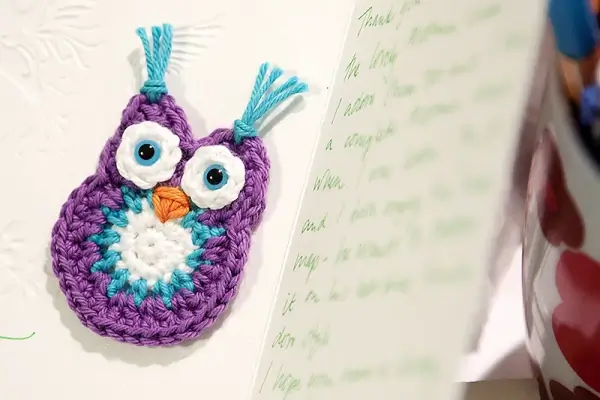 The full article about the pattern and the photos are at Love The Blue Bird blog:
More info about lower project photographed here.