Appliques and Decors
This adorable little bear by Sheila Houle could be both an applique, as well as a card holder. You can hide your Christmas card gifts in it and it could be used endless times, so it's eco friendly. Go for your favorite yarn and colors. As you can see on the pictures below, you can choose from two versions of hats for this cutie.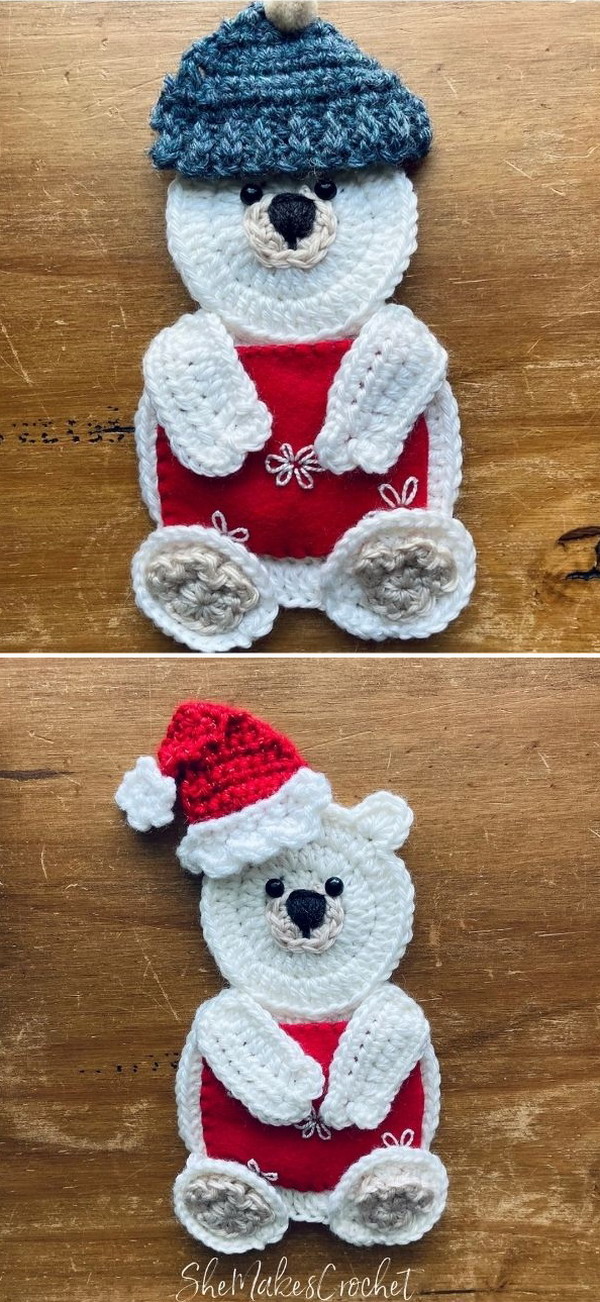 PHOTOS by Sheila Houle /Ravelry.com
Find this free pattern on shemakescrochet.com, or check out more on its Ravelry page here.