This spring rug pattern is available through the 'AlsmaCrochet-Art(Alla Chikalova)' Facebook Group. To get the pattern you must be a member of the group, then you'll be able to download it from the "Files" section.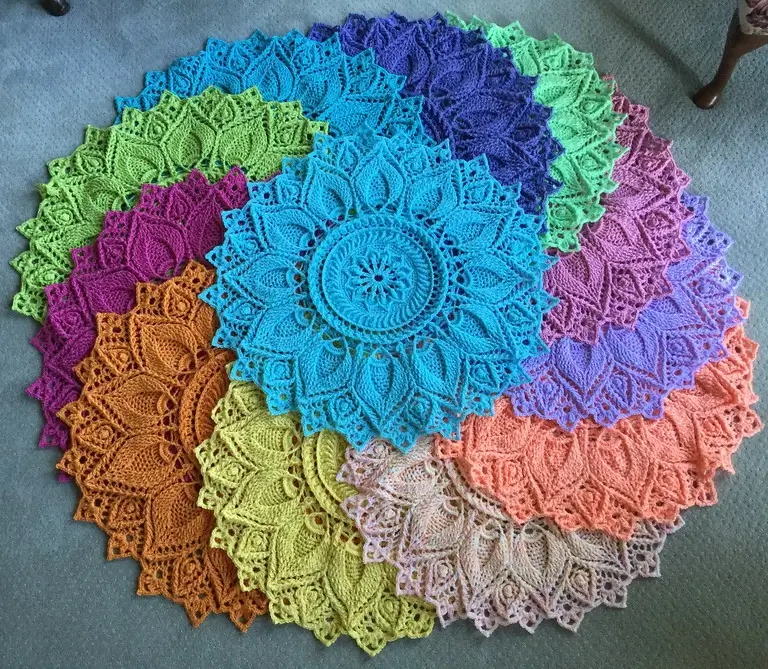 The original pattern and the photos are available on Ravelry  :
Ulita Rug and on Alsma.Art's Facebook Group
More info about project photographed also on Ravlery.