DESIGNED by Suzanne Carlson
Take a look at this gorgeous, a little bit ombre blanket by Suzanne Carlson. I mean, how adorable is it? It's a perfect security – size baby blankie that is 17″ x 20″ including the border. However you can very simply adjust the size of this blankie if you want to, because it's really easy!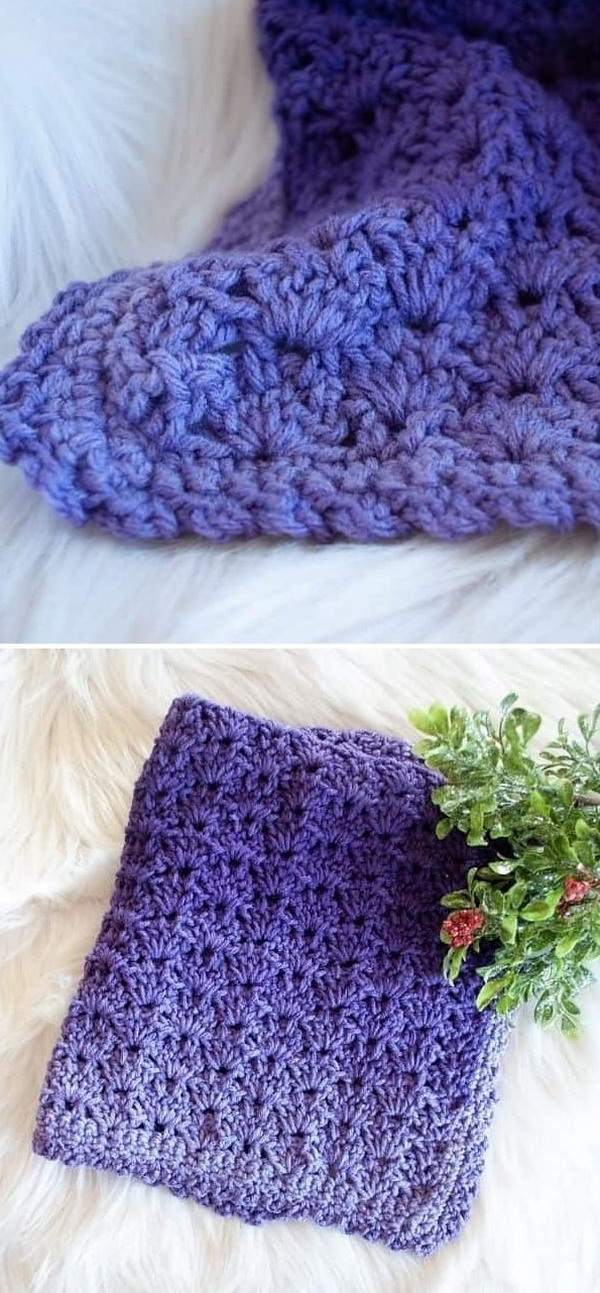 PHOTOS by Suzanne Carlson / Ravelry.com
Find original free pattern on craftingeachday.com, or read more about it on Ravelry.