Sweaters and Cardigans
The Mountain Trail Tweed Poncho by Tonya Bush is made from three rectangles that are seamed together beautifully. I absolutely love how the colors transition into one another in this gorgeous fall project. What's more, you can make it in variety of sizes, from XS to 5 XL. And don't forget about the fringes!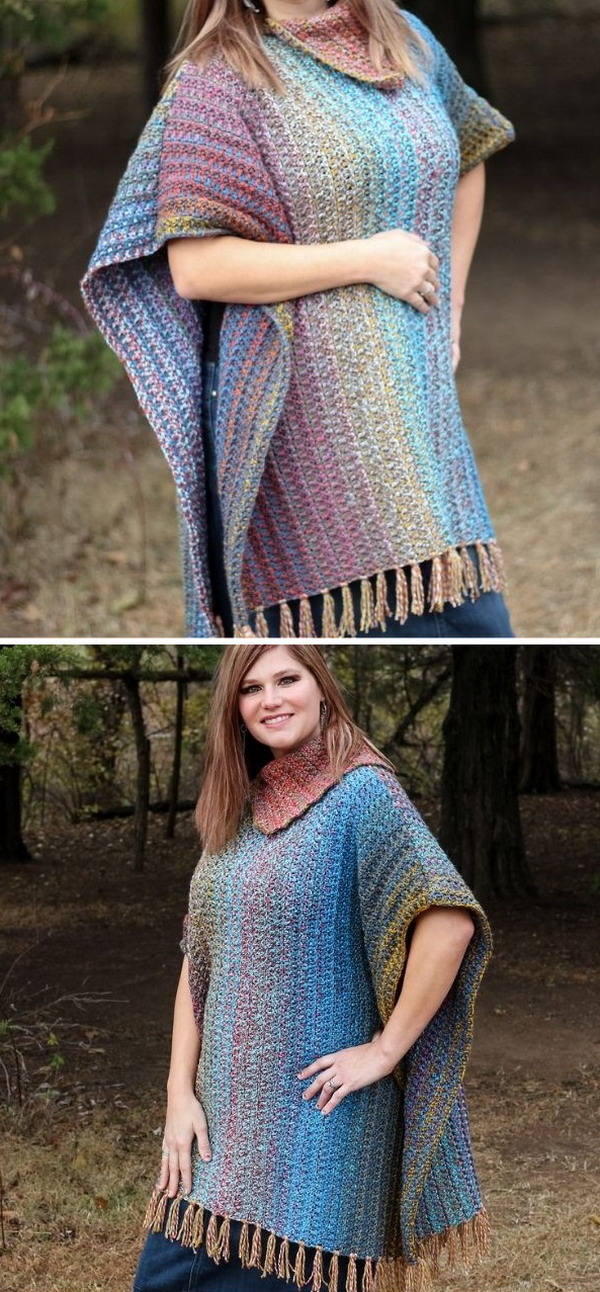 PHOTOS by Tonya Bush /Ravelry.com
Find original free pattern on nanascraftyhome.com, or read more about it on Ravelry.