This baby set is delicate and lovely. Since it includes a jacket, booties and a bonnet it's a complete baby set. Truly, it strikes a perfect balance between being light and airy, and warm, looking excellent all the while.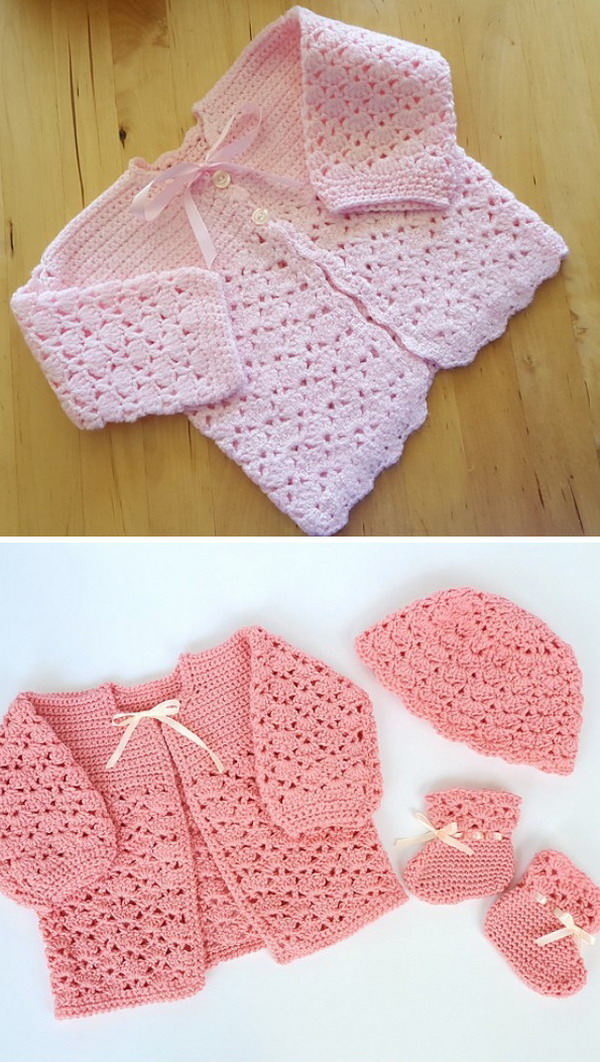 The full article about this pattern is here:
more info about Zaylah's project here.
more info about Cybergoth's project here.