With the Nostromo pattern, you will indisputably get a lot of creative possibilities. Its icicle shape makes it perfect for a curtain, when you can easily adjust to length by adding more squares. You can also easily adjust shape and make it asymmetrical, where each icicle will have a different length, or make it shorter in the middle of the frame and gradually prolong it to cover the vertical parts of the window frame.
The Nostromo pattern is also a great bedspread. You can easily make over an interior by adding Nostromo curtains and a matching bedspread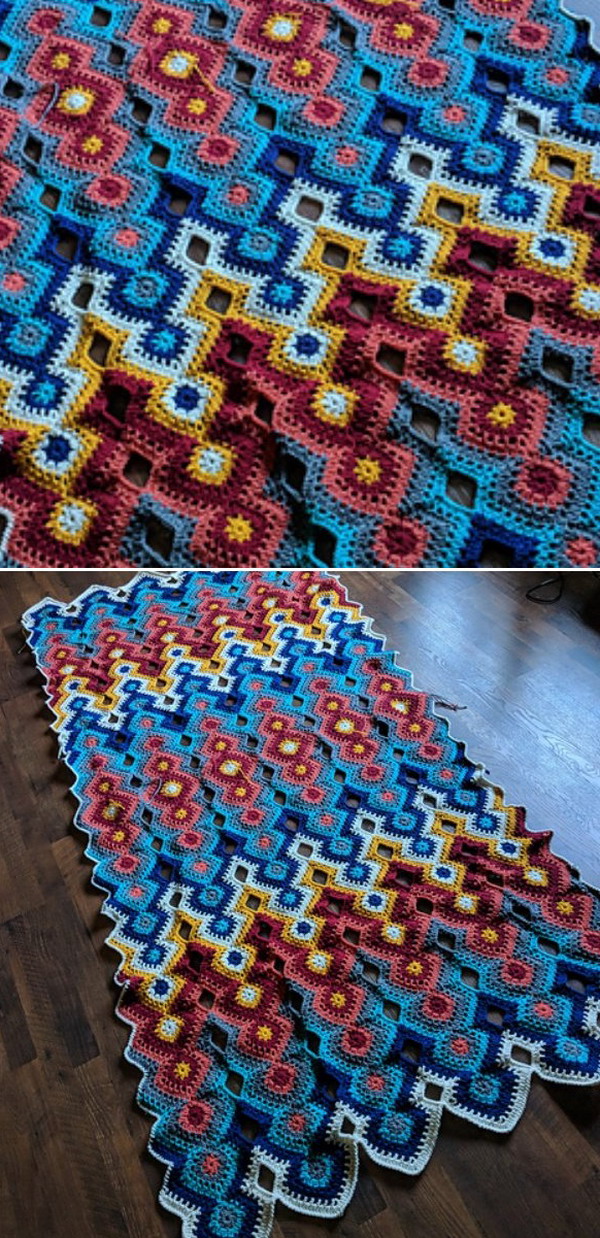 The full article about this pattern is here:
Nostromo
More info about project photographed
here.