This amazing Nadine square is a classic 12" square, that can be used for countless projects. For instance, you can make a coaster, a pillow case, or of course a lovely throw of it. What's more, it works up fast and looks incredible!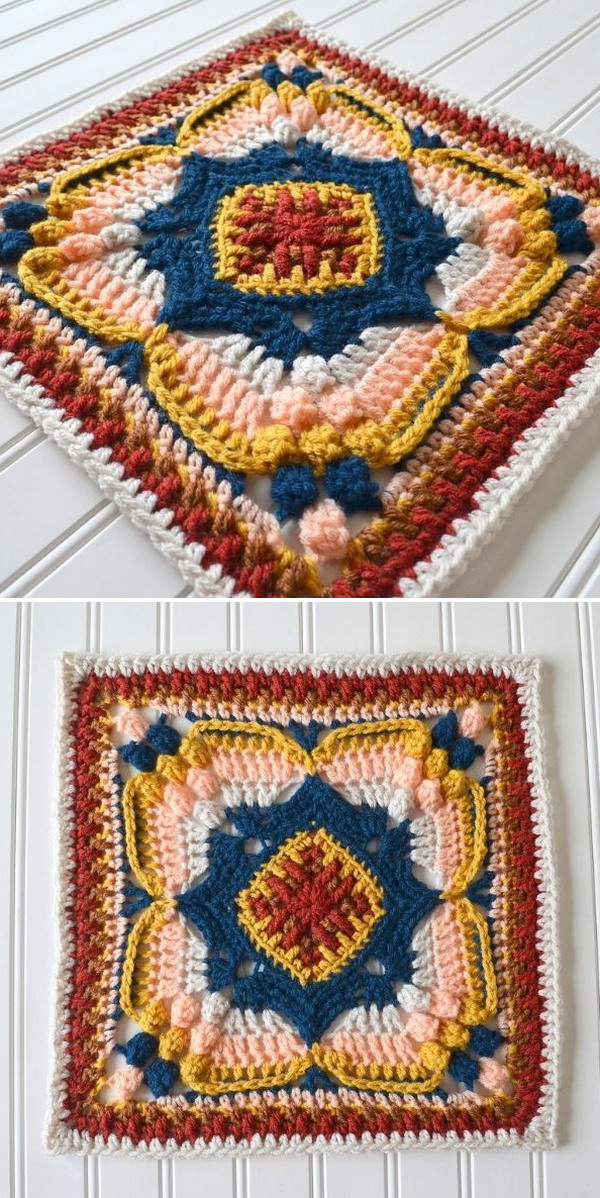 Photo is SaturatedLifeCro / Ravelry.com
Find original free pattern on everytrickonthehook.com, or read more about it on Ravelry. This particular version is on Ravelry.