Designed by Ellen Gormley
I absolutely love these gorgeous colors and the simple stitch, that is really standing out. This blankie will look absolutely beautiful on your couch. It's going to be a statement piece for your home. I will definitely try this pattern, because it's truly outstanding!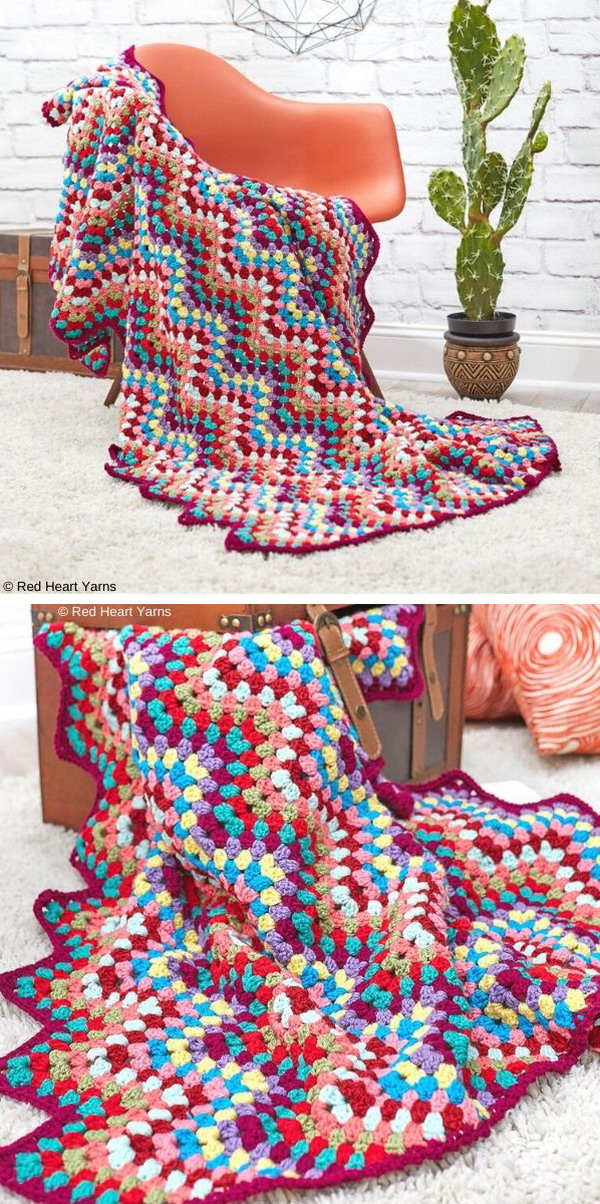 Photo by Red Heart Yarns / Ravelry.com
The full article about the free pattern and the photos is here. More info on ravelry is here.