Designed by: Carmen Heffernan
What do you think about this Zesty Coasters in a crazy colour combination? Thanks to its vivid colours Zesty Coasters will bring positive energy into every room! What's more, this pattern is easy and suitable for a beginnes!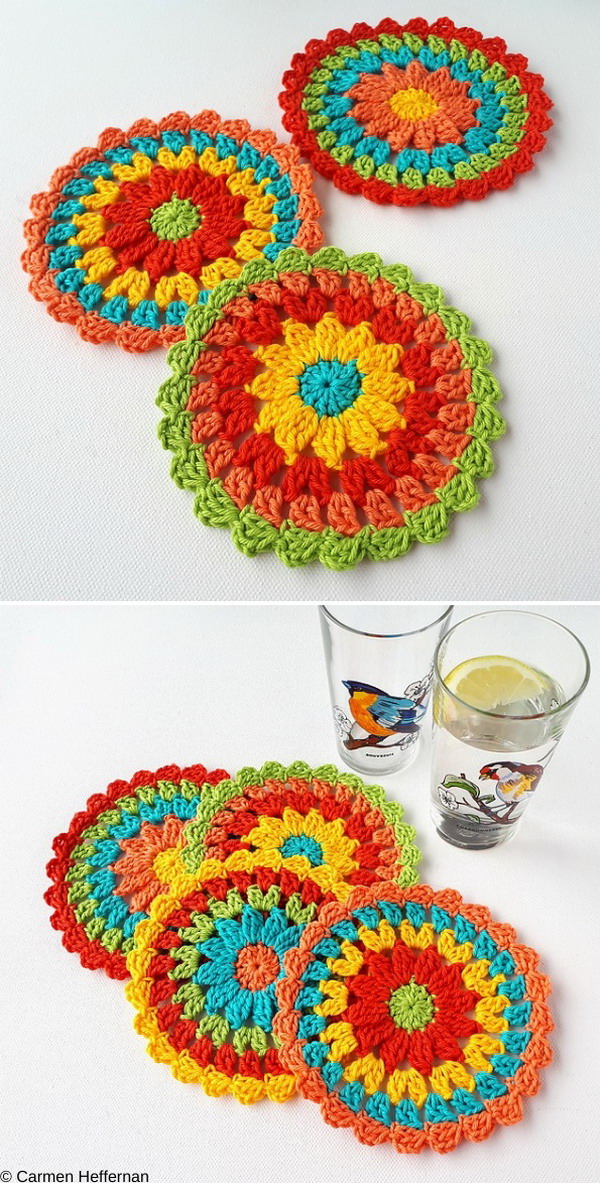 PHOTOS by Carmen Heffernan / Ravelry.com
Find this free pattern on anniedesigncrochet.comor read more about it on Ravelry.