Designed by Vicki Roberts
Geo-Boho CAL designed by Vicki Roberts is a great way to expand your crochet skills and make a huge blanket in the process. Wonderful colourful shapes in the middle and white edges create a lovely blanket! I hope you like it, because this CAL is pretty awesome!What's more, it's totally beginner friendly.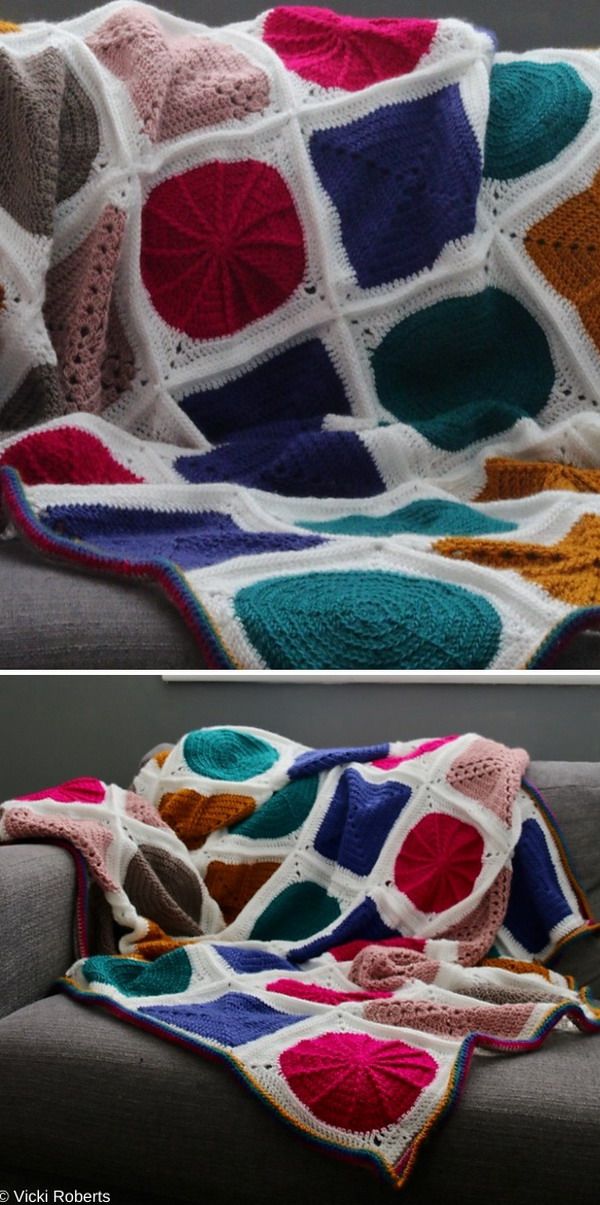 PHOTOS by Vicki Roberts /Ravelry.com
Find original free pattern on offthehookforyou.co.uk or read more about it on Ravelry.