Designed by Melanie Moreau
Who said that oven mitts have to be boring, right? Well, one thing is certain – these are everything but boring! Watch out not to eat them by accident! They work up so fast and really doesn't require much yarn. Perfect project for a lazy afternoon!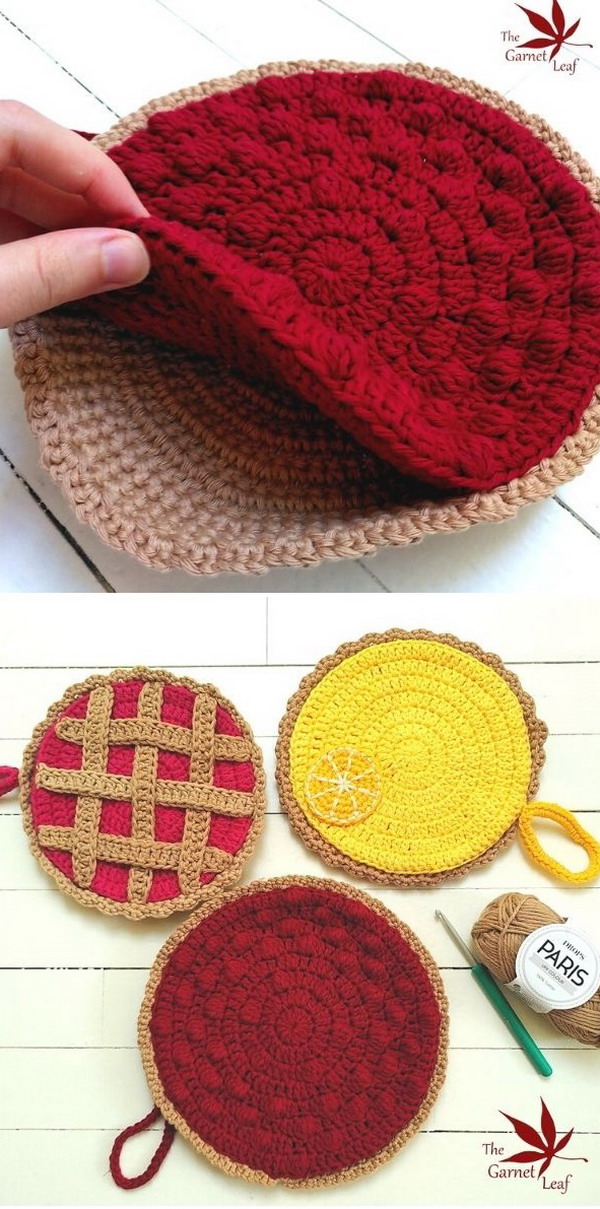 PHOTOS by Melanie Moreau / Ravelry.com
Find this free pattern on Ravelry page here.