DESIGNED by Melissa Hassler
This lovely Elf Hat is a great gift for your children or other small family members! I'm sure children will be delighted and they will wear this lovely Elf Hat with pleasure! Create this lovely hat, add the bells and enjoy Christmas!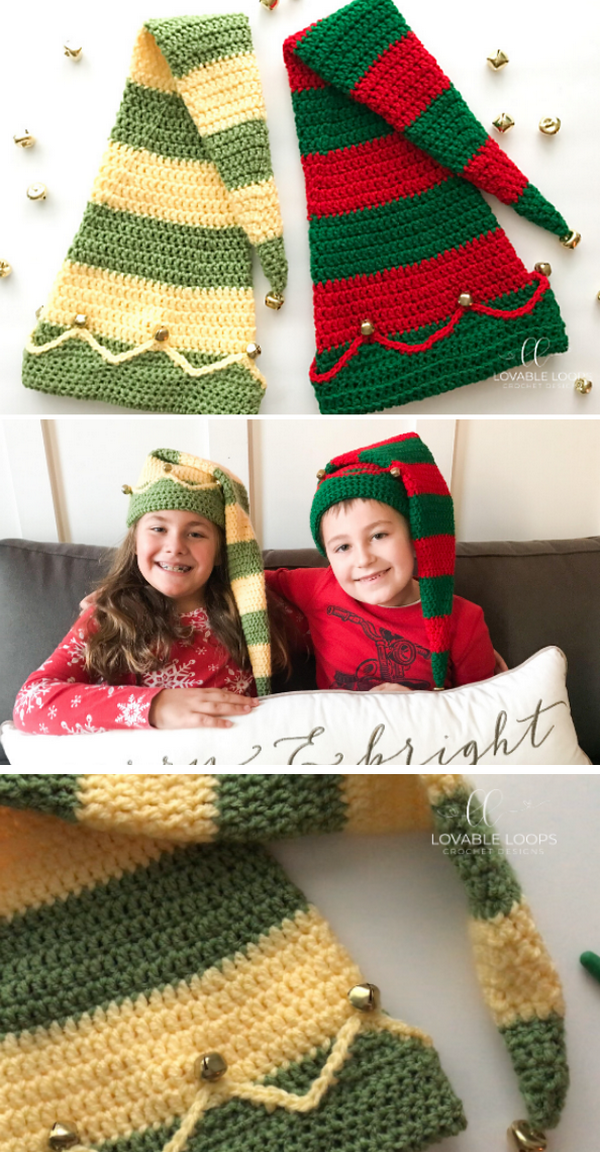 Photo is by Melissa Hassler / Ravelry.com
Find this free pattern on Ravelry.