Sweaters and Cardigans
Delicate pink shade is one of the best colors you can go for when making a shrug, because it's extremely flattering and feminine, therefore perfect for an everyday wear, loose fitting cardigan. So simple and repetitive, I love it!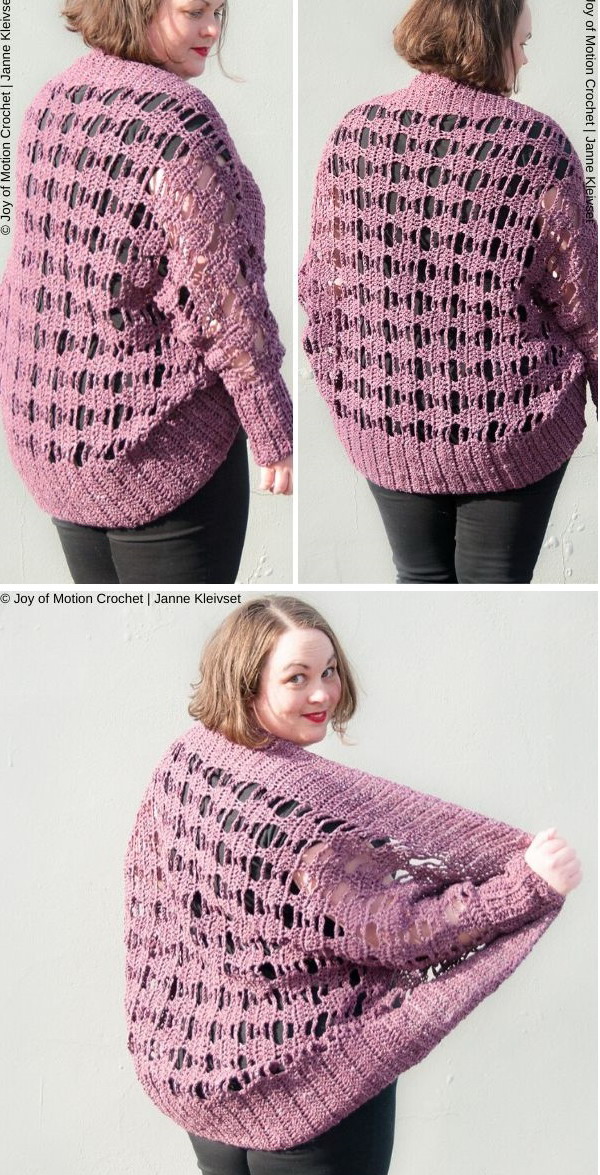 The full article about the free pattern and the photos are here. More info on raverly is here.