DESIGNED by Beverley Arnold
I love these cute dinosaurs! They are perfectly safe for kiddos, so you don't have have to replace any elements for embroidery. What's more, they make just the perfect gift for kiddos, because they are super adorable and the perfect size. The finished size is approximately 11 cm high.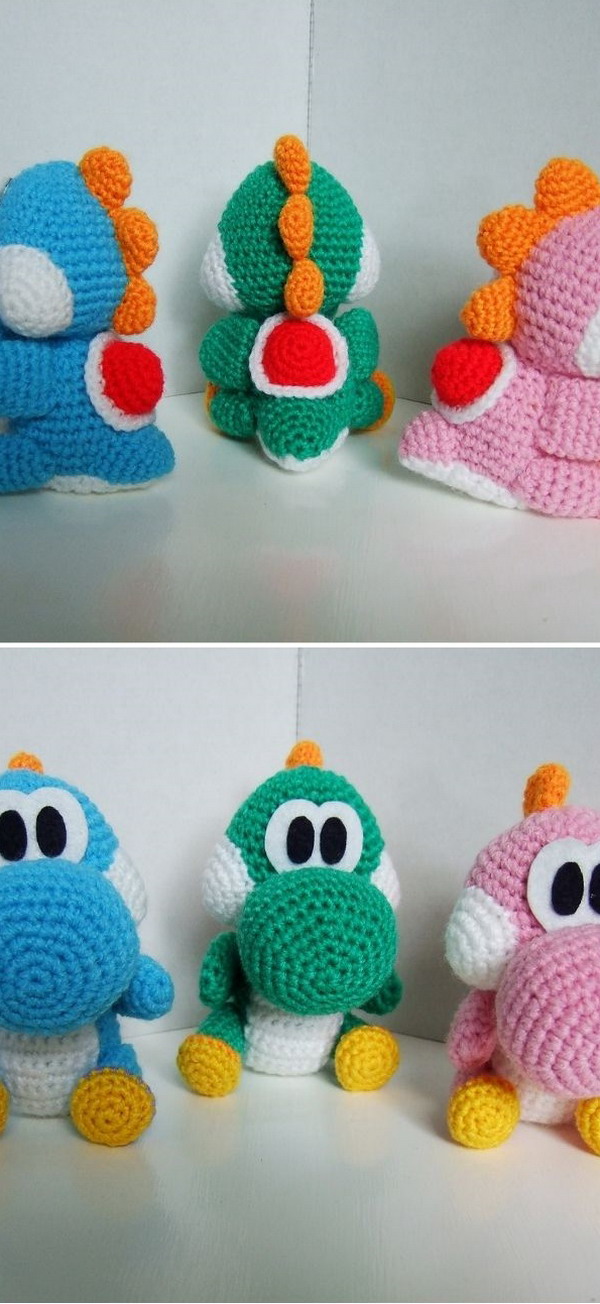 Photo is by Beverley Arnold / Ravelry.com
Find original free pattern on planetjune.com, or read more about it on Ravelry.