White cowls are just classic and they will work well with any stylization! This amazing, quick and very easy to crochet cowl features an amazing block of spider texture at the bottom with a simple and beautiful line around the neck. In other words, if you like simple projects, this will be perfect for you!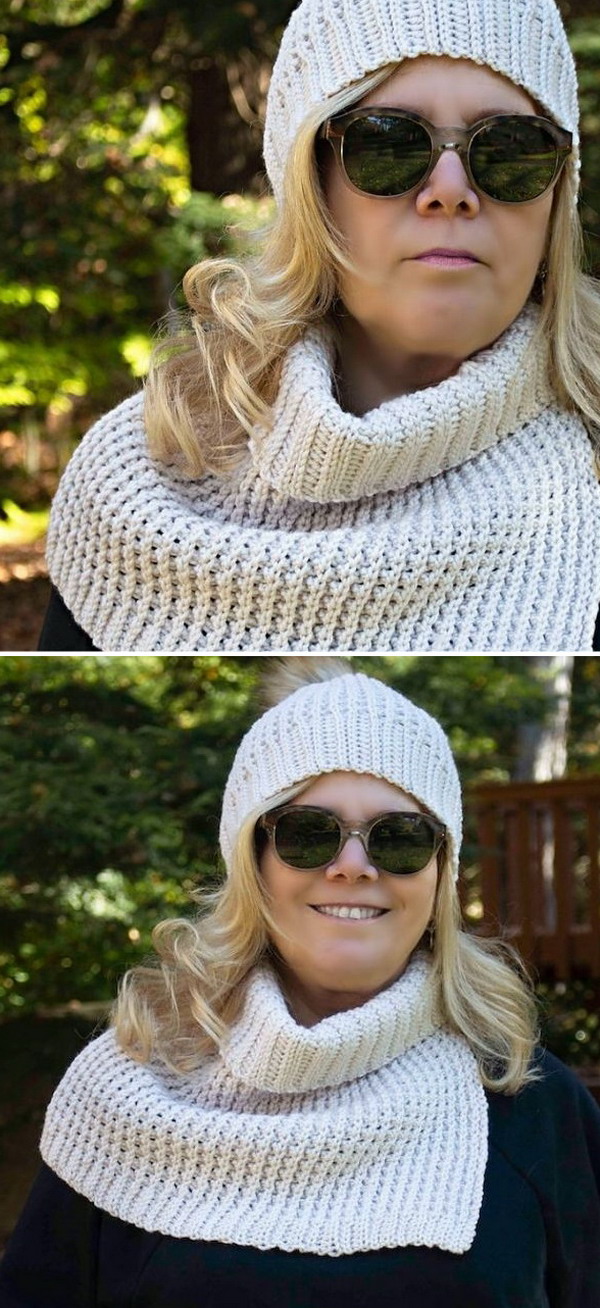 PHOTOS by Katie Clary / Ravelry.com
Find original free pattern on saltypearlcrochet.com, or read more about it on Ravelry.