Designed by: Anitha Domacin
Who said that pusheen has to be grey and grey only, right? Well, you can go for all the colors you want, for instance try making pusheen in red, purple or green, as you can see on the picture, they look absolutely adorable!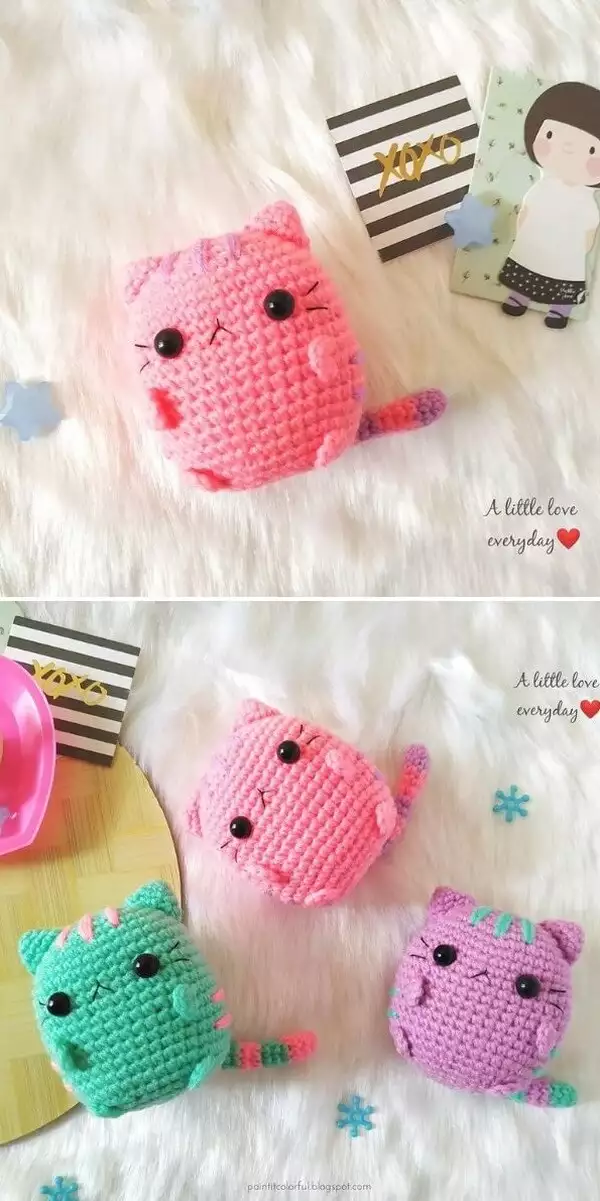 Photo is by Anitha Domacin / Ravelry.com
Find original free pattern on paintitcolorful.blogspot.com, or read more about it on Ravelry.